I'm taking the word "basic" down to its core today. I mean, for real.
Aren't we always looking for ways to give something a quick update without breaking the bank or taking up too much of our precious time? I feel that struggle ALL .OF. THE. TIME. Seriously, it's just part of who I am, but I constantly have the urge to fuss with things around the house. Like Heather from Southern State of Mind puts it, "Can't stop. Won't stop zhushing my house." Ain't that the truth?!

Today is week 3 of our Back to Basic series where the 6 of us are giving our readers the low-down on some of our favorite tips, how-to's and good-to-know's for DIY'ng, decorating and all other things home!
Well, for my 3rd post in the series, I decided to go reaaaally basic.  No nightstand styling or pattern play fuss today!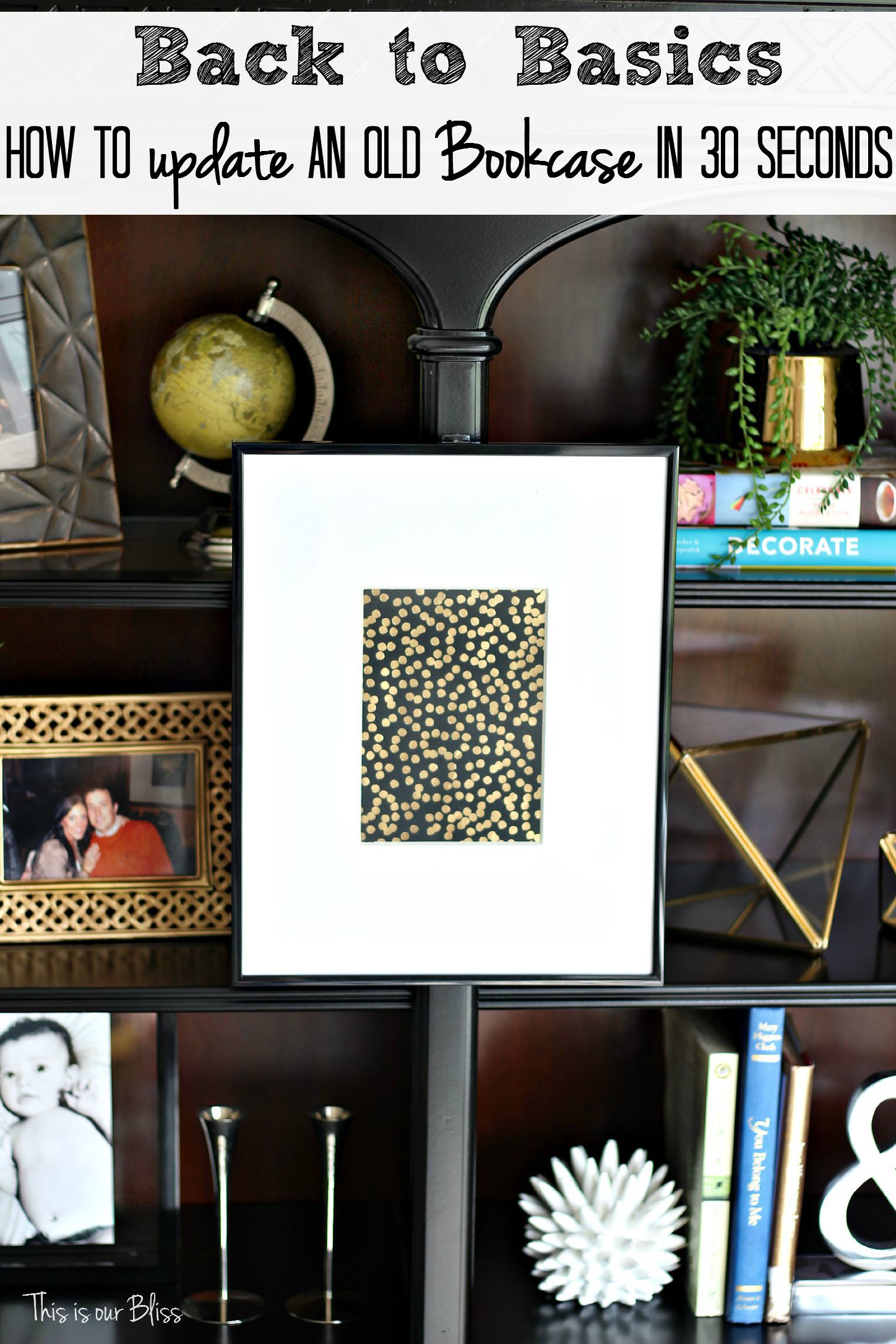 Instead, I'm sharing a simple solution for how to update an old bookcase in 30 seconds for basically free. You could spend an entire day rearranging your bookcase knick knacks (like I recently did!), and another day painting the bookcase (if it needs it) and another few hours applying a patterned wallpaper or fabric backing OR you could take 30 seconds to make one small change and completely transform the look.
And the best part aside from it being a cinch – it only requires 2 things – a command hook & a piece of art. I mean we are talking about basics, right?
This itty bitty project will take your bookcase right from drab to fab and here's how!
INSTRUCTIONS: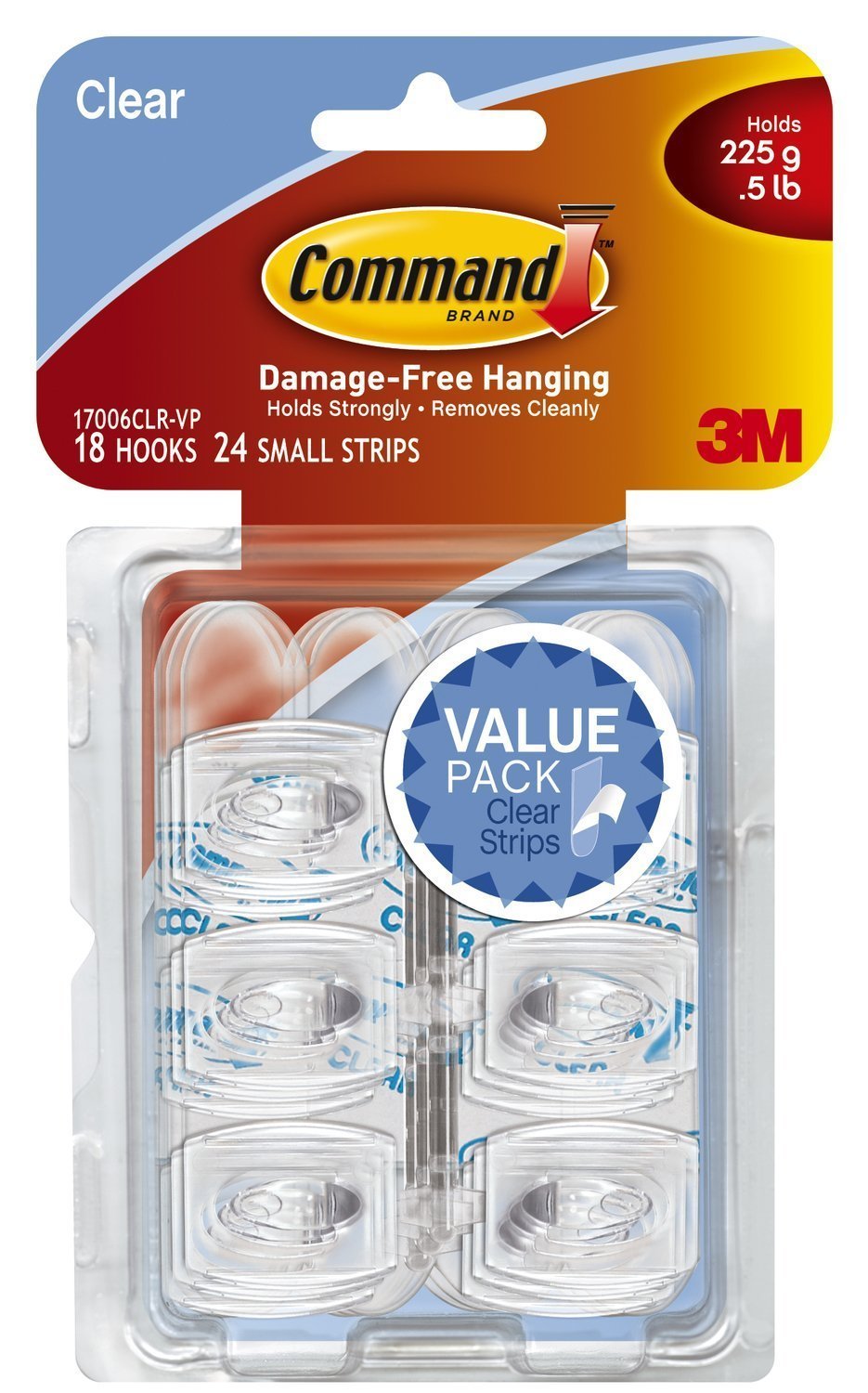 I had a package of these mini clear hooks
laying around and they ended up being just the right size to fit along the middle section of the bookcase and would hold up an 11″x14″ frame.
*be sure to check the weight limit for the hooks you are using in comparison to the piece you are going to hang
Here is the bookcase before: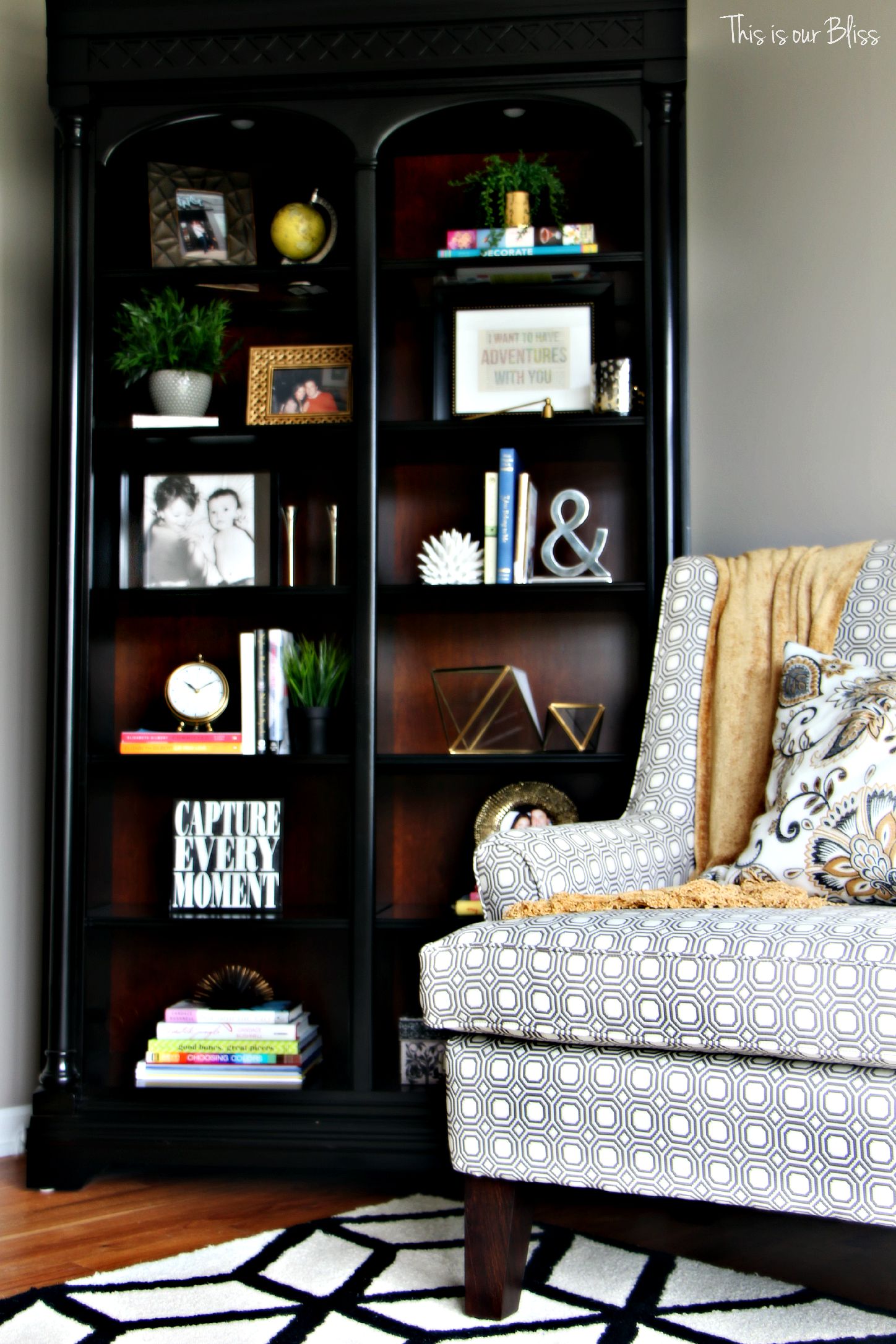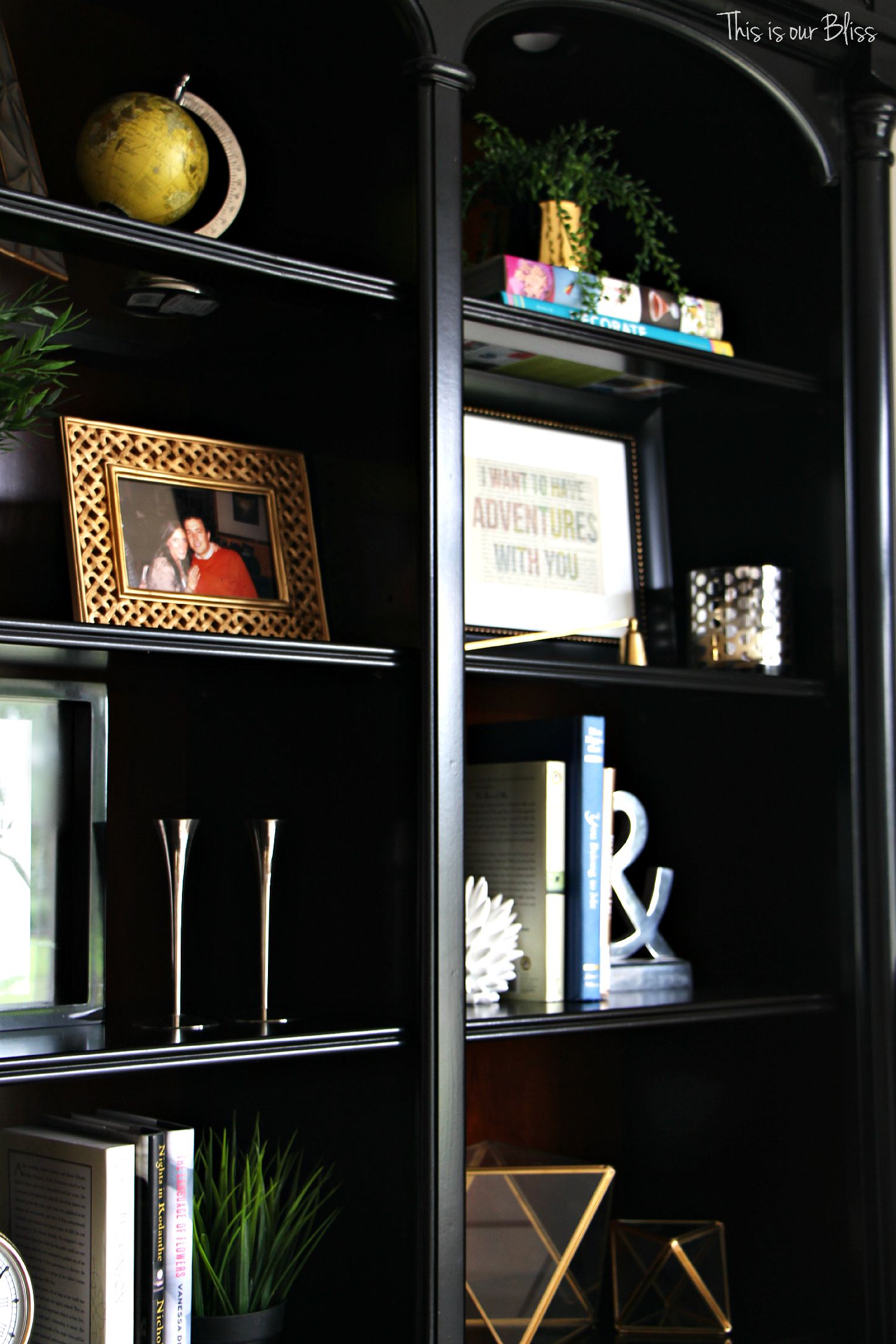 And here are the simple steps I took to give it a quick facelift.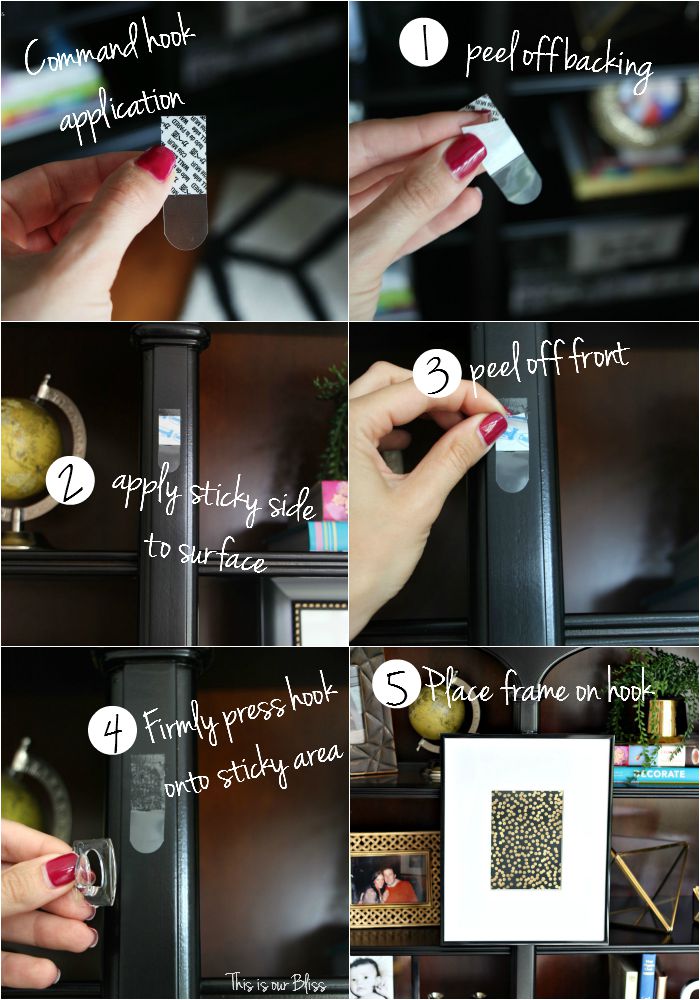 That's it! 30 seconds tops!
Does my "art" look familiar?! Things tend to shift around from time-to-time over here 😉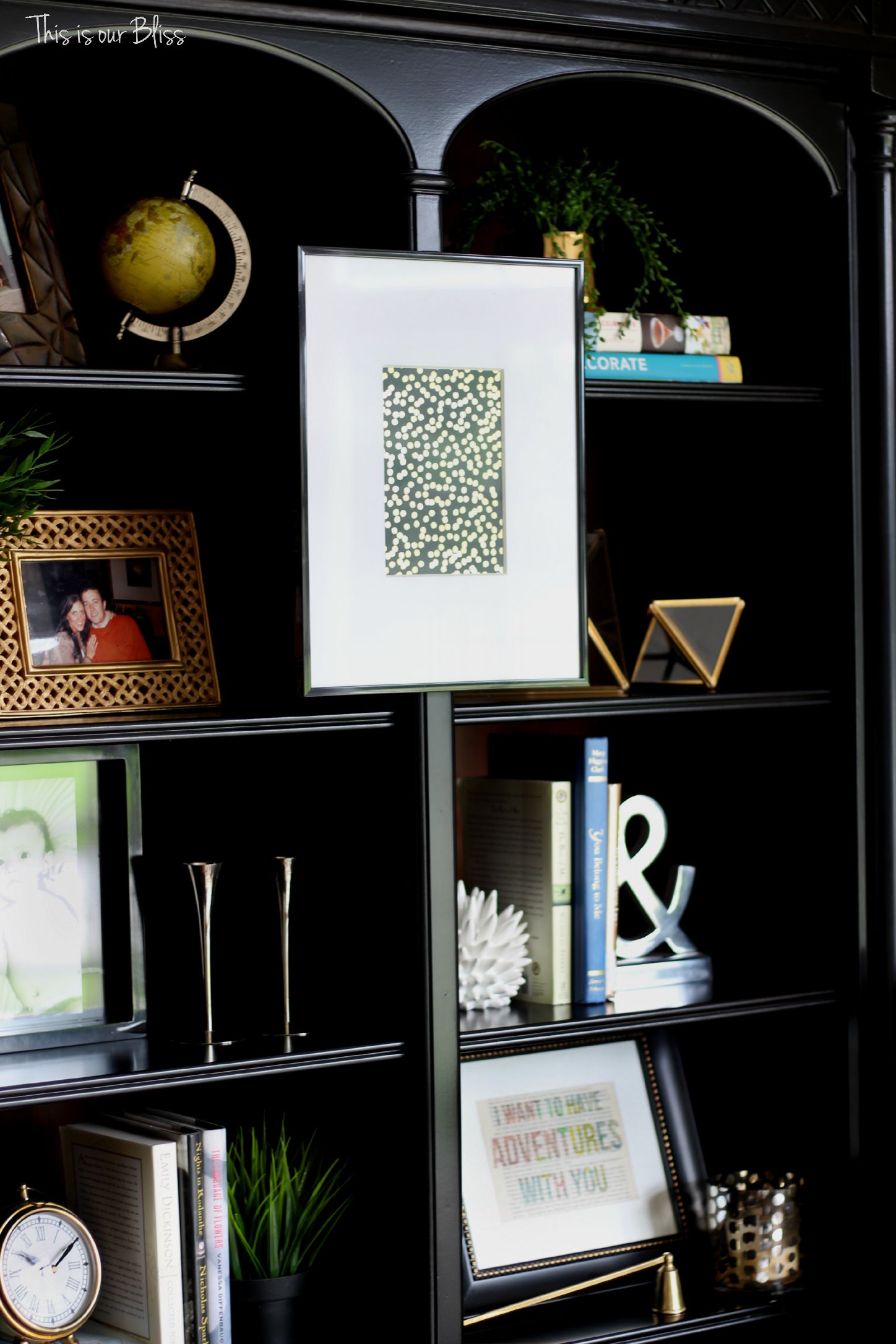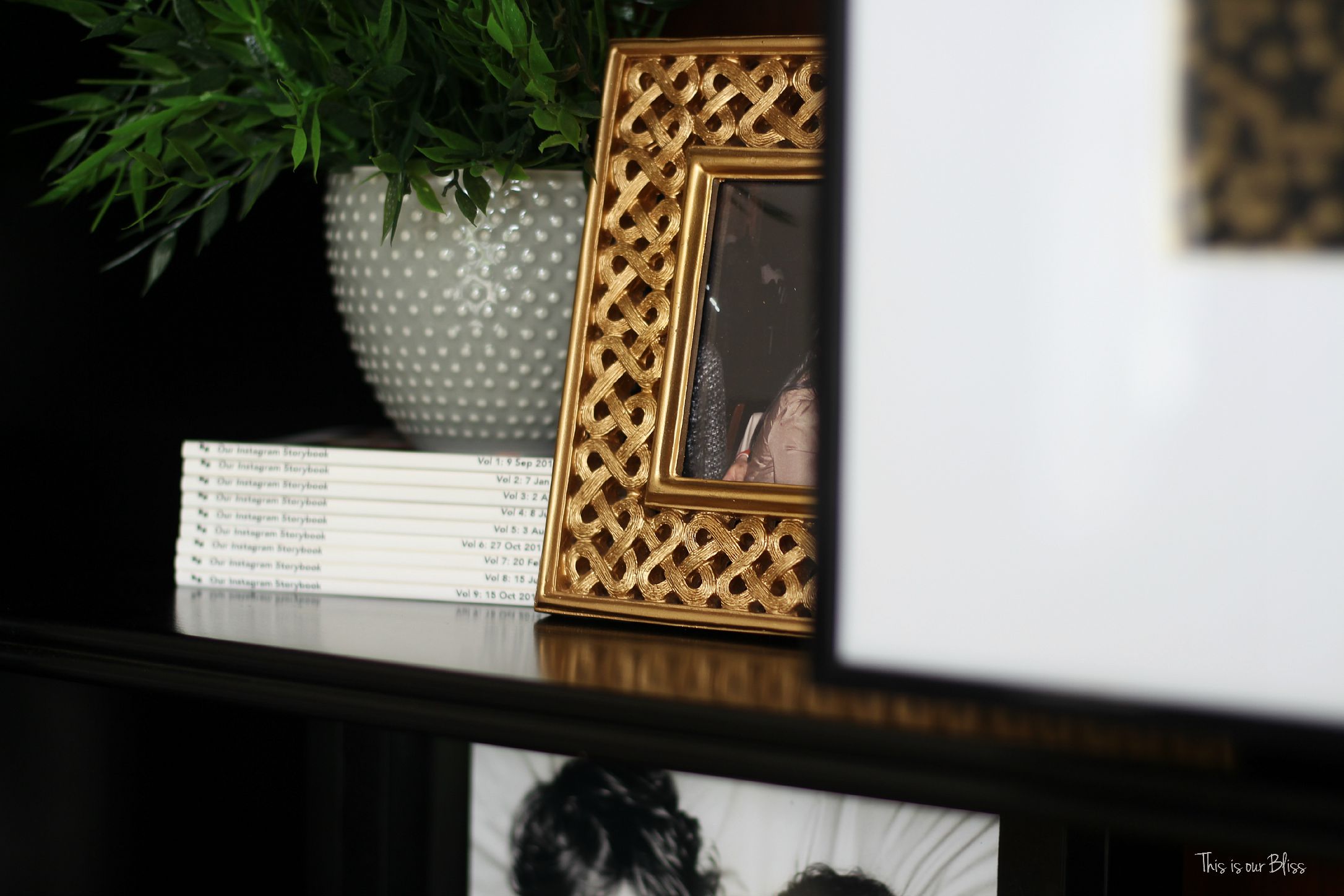 I just love how fresh & modern it feels! I had to flip flop a couple of shelf styling pieces because of the white mat of the "I want to have adventures with you" piece was a bit too close to the new art…I needed to disperse all of the bright white.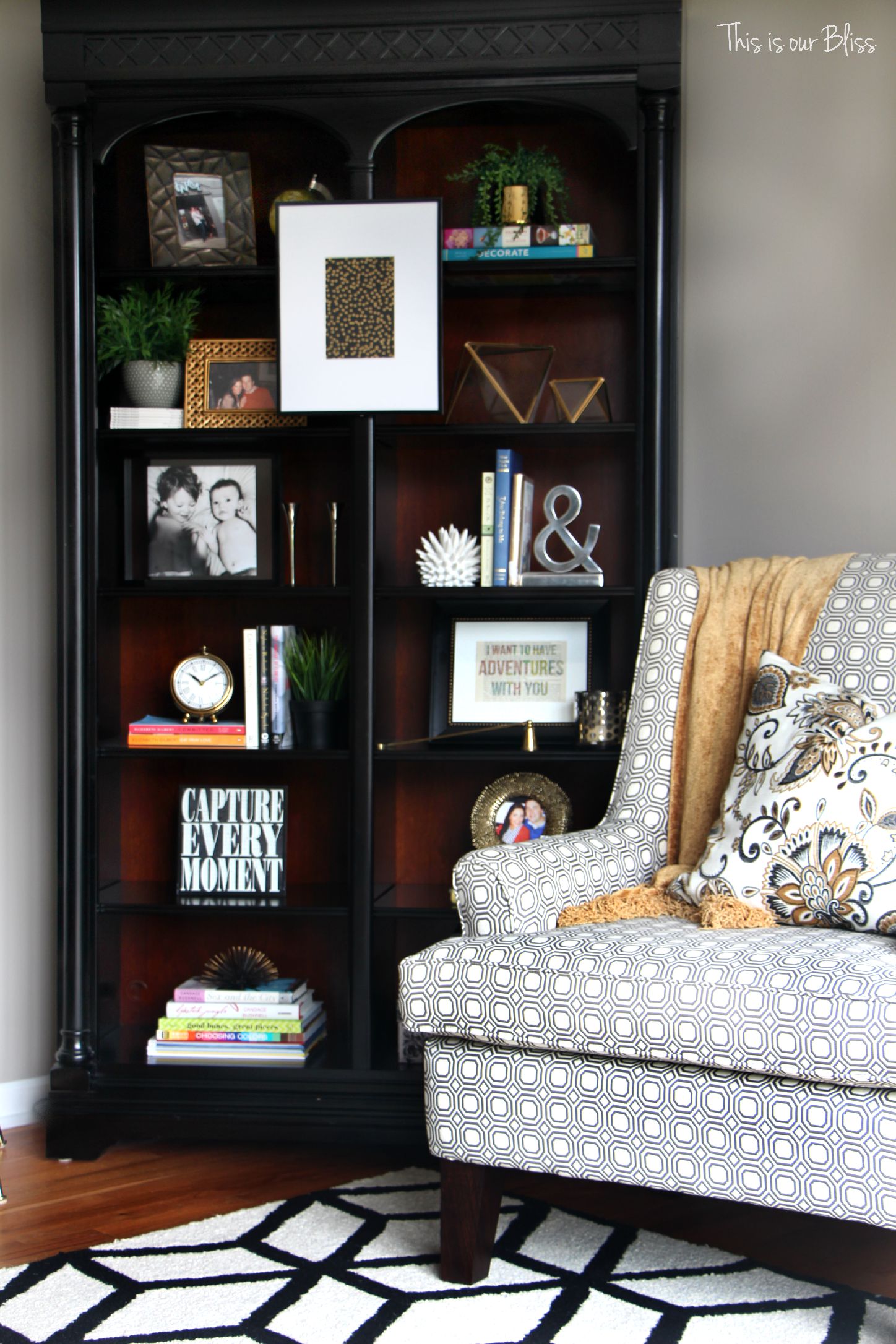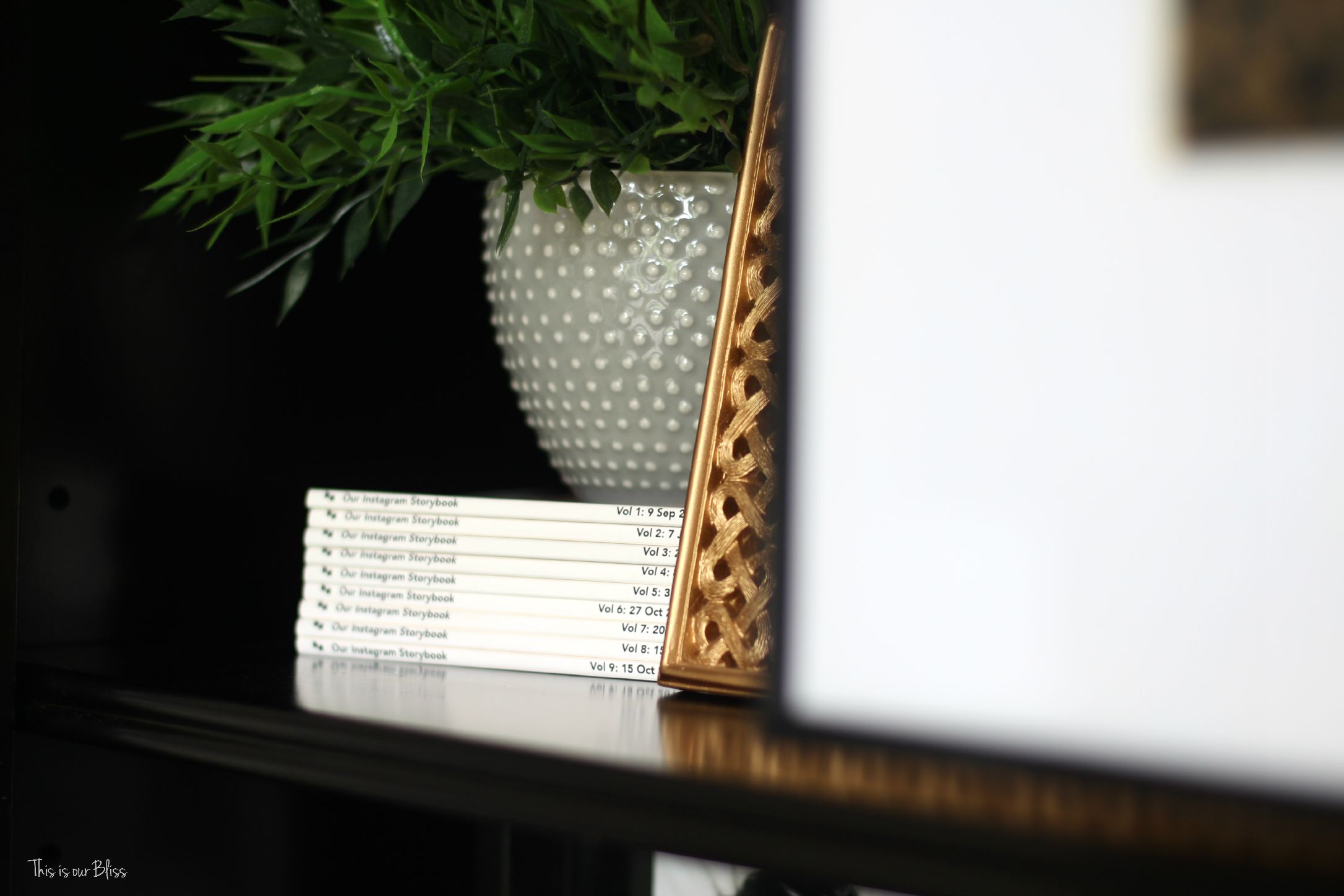 …and my favorite little stack of books – my chatbooks. I'll have to fill you in another time, but if you haven't had a chance to check it out yet, you definitely should! That stack was created from my personal IG account, but at the Haven conference this summer, they had a chatbook created for each attendee. Such a special touch!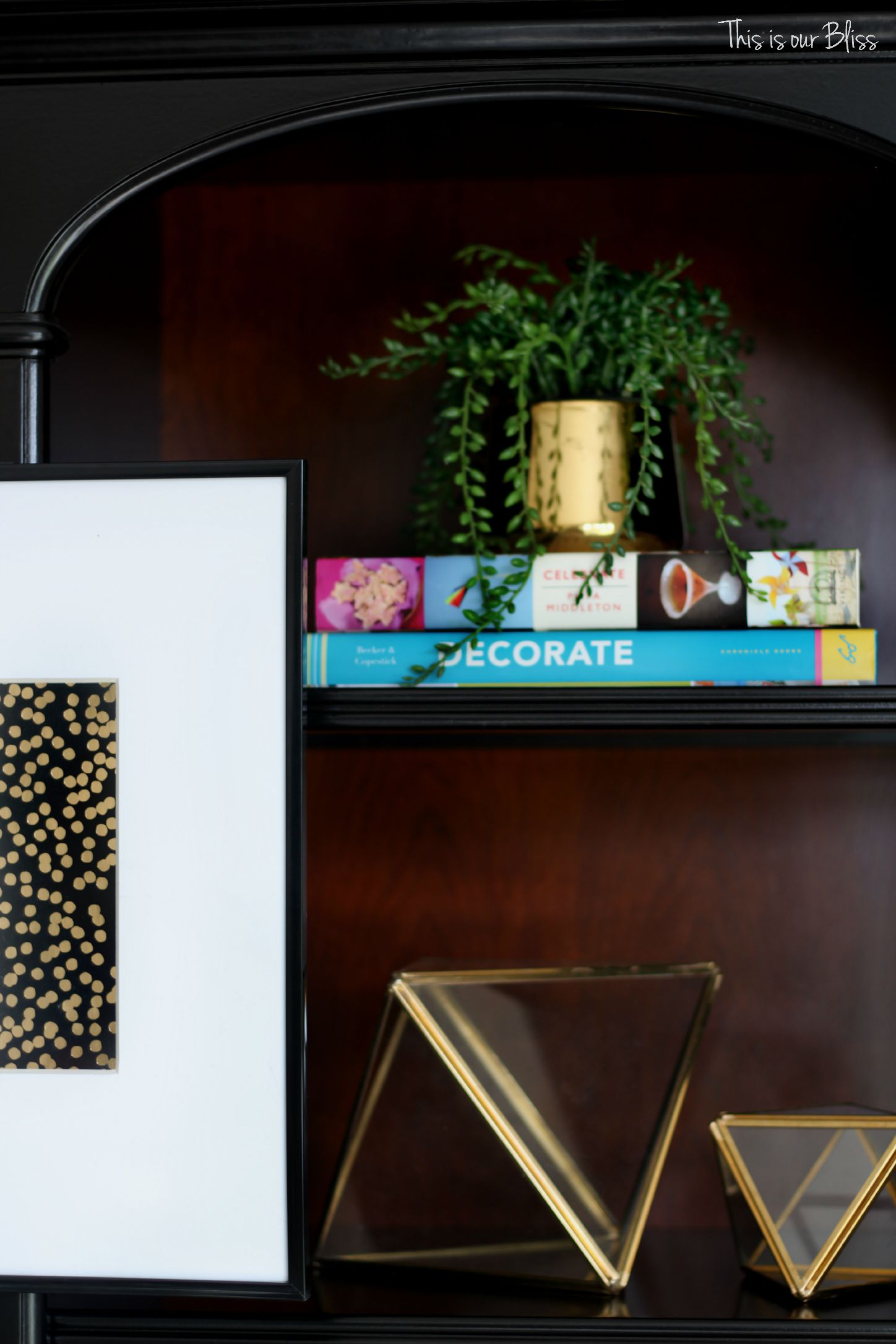 It's not too big and not too bulky, but it adds some depth and dimension. It does slightly cover some of my bookshelf accessories, but I did that intentionally…allowing a few things to sort of "peek out" from behind it.
I was really happy with the bookcase before, especially after recently rearranging everything, but now there is a "pop". That little something unexpected… which is what I love most about styling and décor. I certainly haven't mastered this area of expertise, but I sure do admire those who have. For now, I'm having fun playing around as I hone my skills!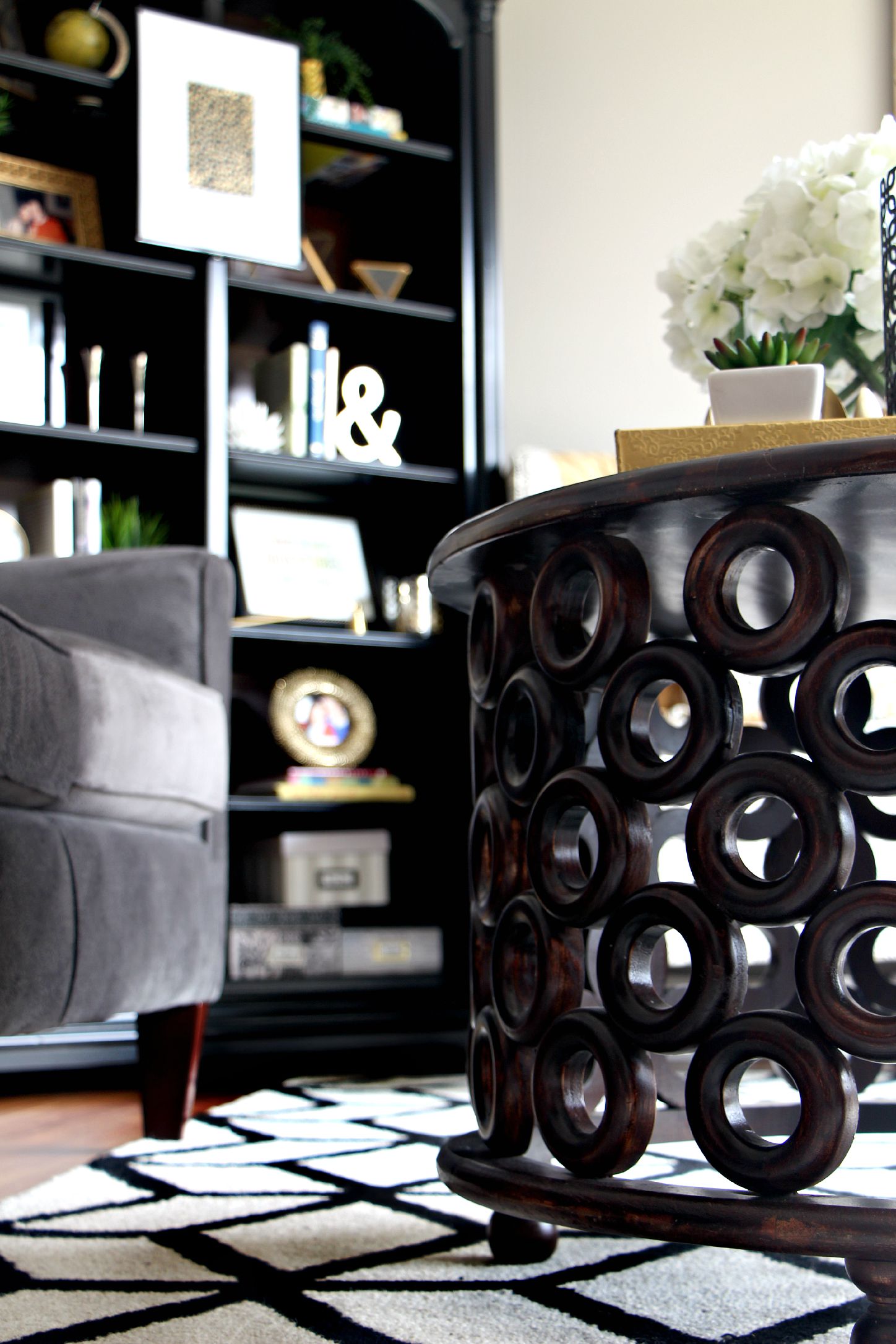 I'll probably be shifting my shelves again any day now (just kidding! I mean, I just did it 2 weeks ago!) but I can change out the art as often as I want or even remove it completely if I get bored with it. I love command hooks for this reason. They are easy to use and 100% temporary!
I use them quite often for party decorations – like for holding up the ends of my DIY buntings I've made for my boys' birthday parties (see a few here, here and here) and were used another time for a Thanksgiving bunting.
The books come in all sorts of colors and sizes, but I personally like the smaller clear hooks best. The are almost invisible if you aren't placing something in front of them, like I did on the bookcase. They really do work like a charm!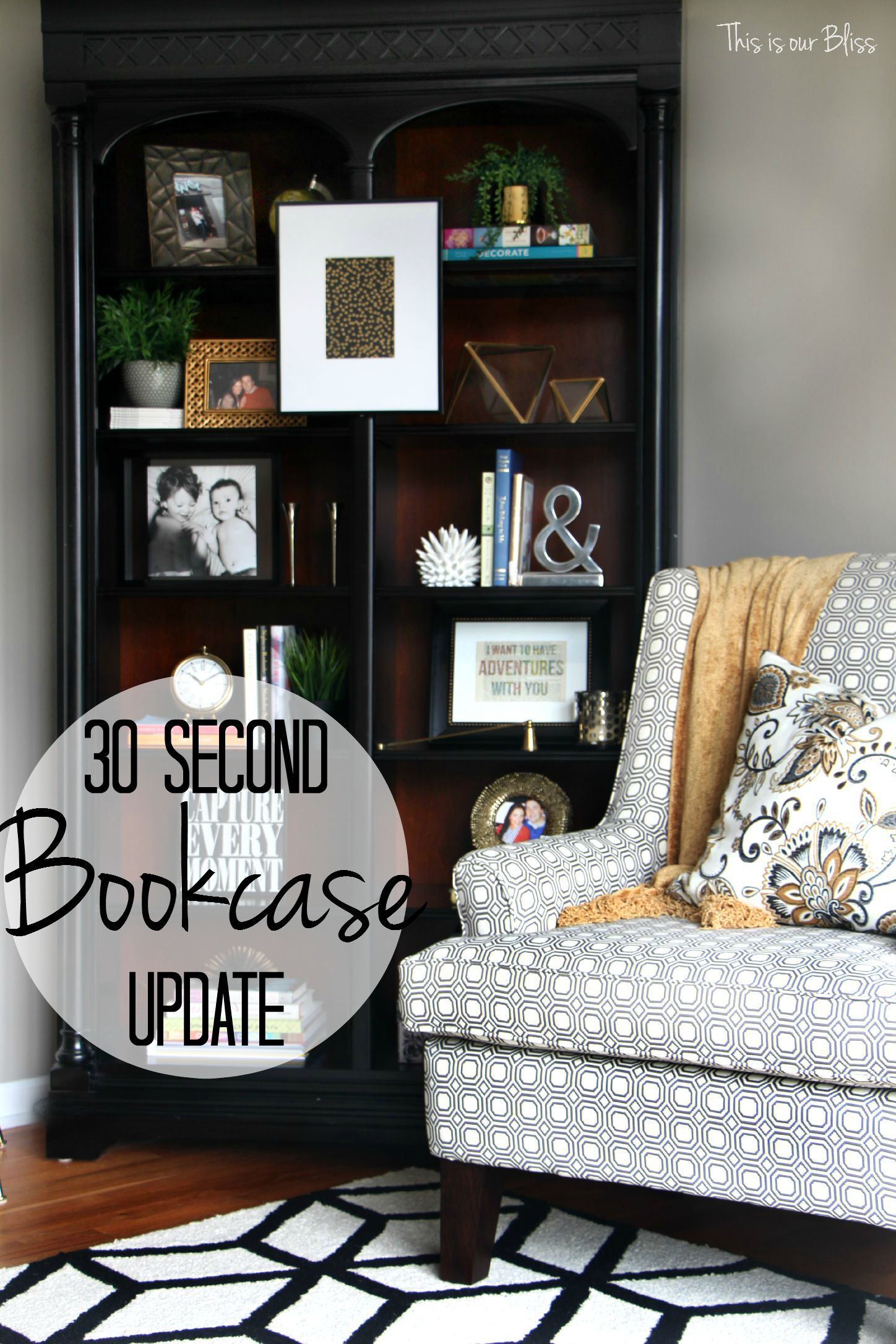 Are you digging up some hooks and running to your bookcase NOW?! I highly recommend you test it out…play around and see what you like. You might surprise yourself by trying something new!
So, do you have a bookcase and a half a minute to give this a shot?
And do yourself another quick favor and stop by and visit my awesome co-hosts and see what fun things they're busting out to share today!
11 Magnolia Lane
Being Bianca
Heathered Nest
House by Hoff
Southern State of Mind
This is our Bliss
If you are just catching up on our Back to Basics series today, see what you missed the last 2 weeks:

Week 1: How to style a Nightstand

Week 2: How to mix Patterns
Lots more on the way this week, so please do come back again soon!

*affiliate links were used in this post.