Although it IS national coffee day, the only coffee I'm serving over here is the scoop on my coffee table accessories. Get it? Scoop?! HA! I know…so terrible…Ok, moving on…
I sure do hope you guys enjoyed the Back to Basics series I was fortunate enough to be a part of these past 4 Mondays in September. I learned so much about different styles of blogging and new ideas for types of posts to create. The other awesome part…the tips! These girls brought some serious how-to-DIY-tutorial-basic-business GAME! I too, now have a few new tricks up my sleeve! You aren't the only ones 😉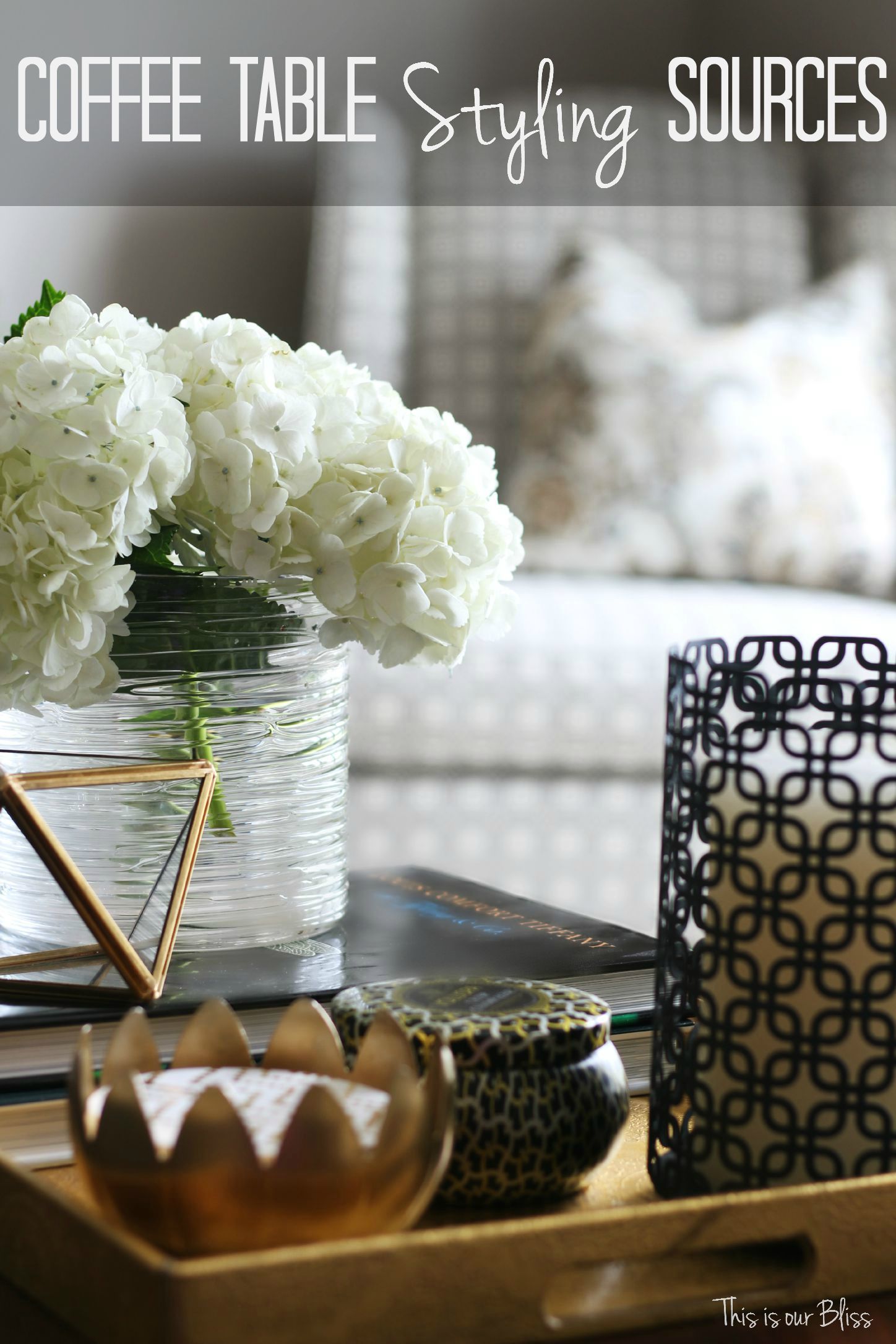 So, to officially wrap up my portion of the series, I am sharing the sources for my coffee table styling accessories you saw here yesterday. So, shop on!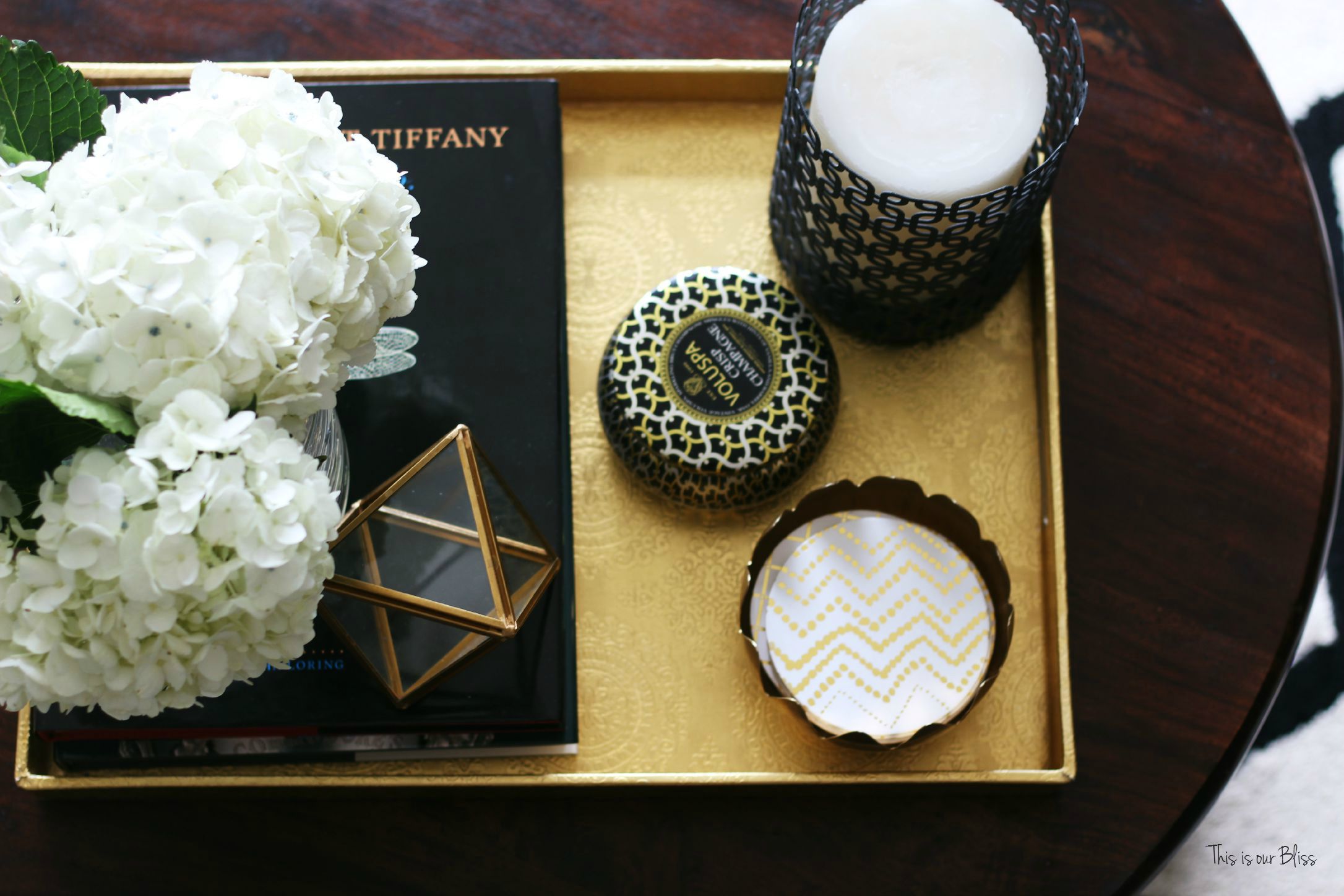 hydrangeas [Costco] | gold faceted terrarium  |  crisp champagne candle
 |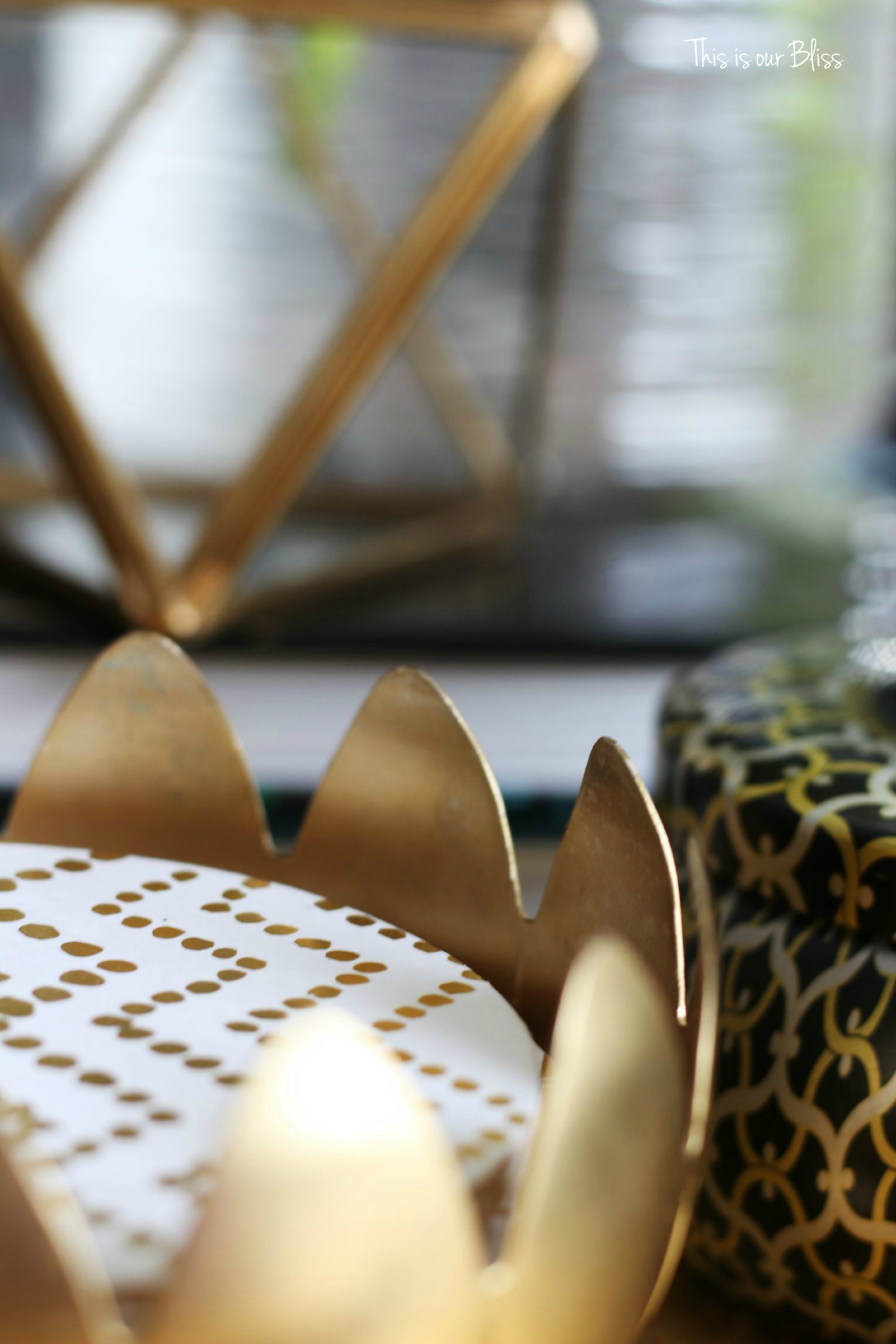 gold foil paper coasters [Homegoods  | similar
] | coaster dish [thrifted] | pillar candle [Homegoods]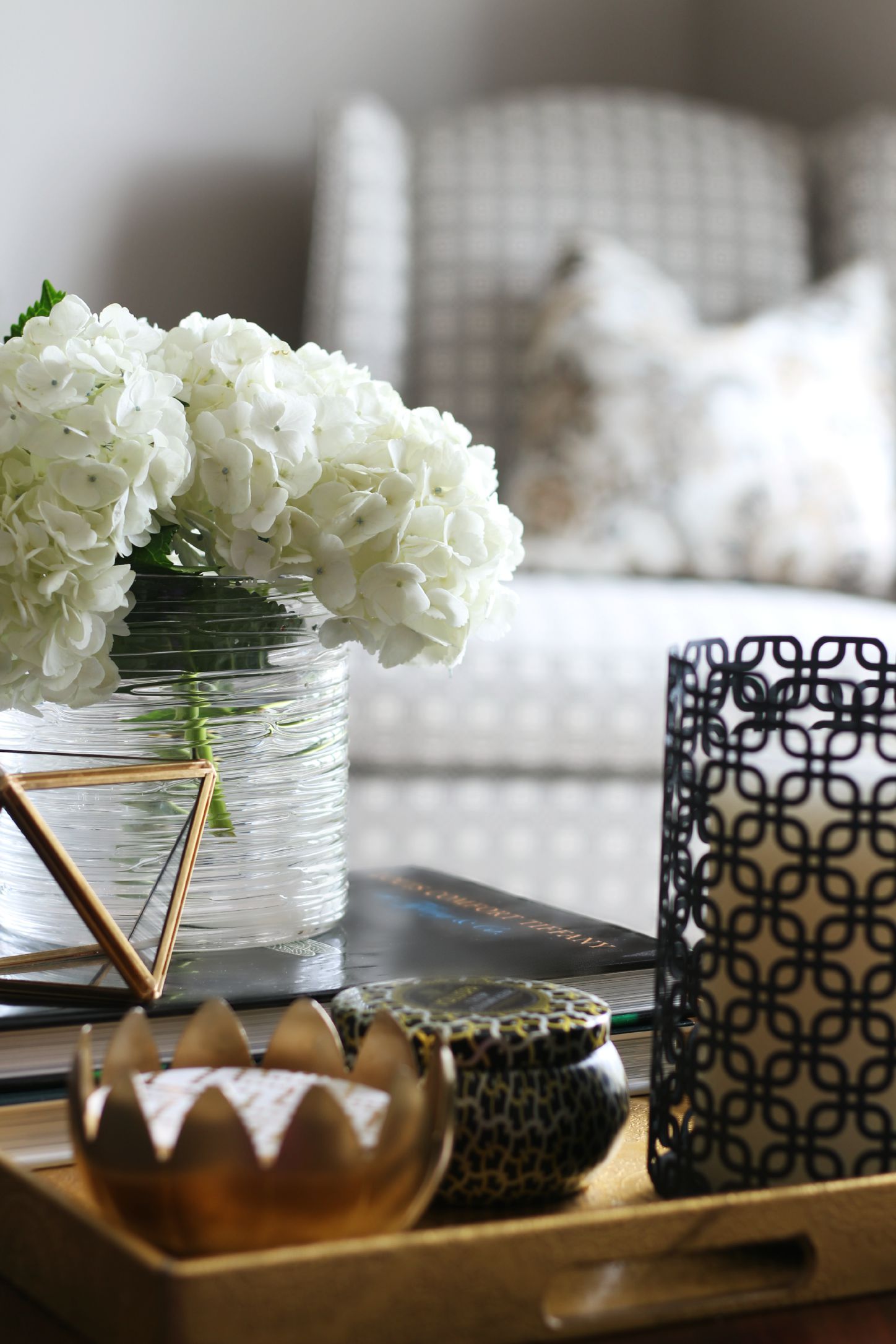 pierced metal candle holder [HomeGoods | similar here
 & here
] | gold tray [similar]
 textured vase | books [Tiffany & Co.]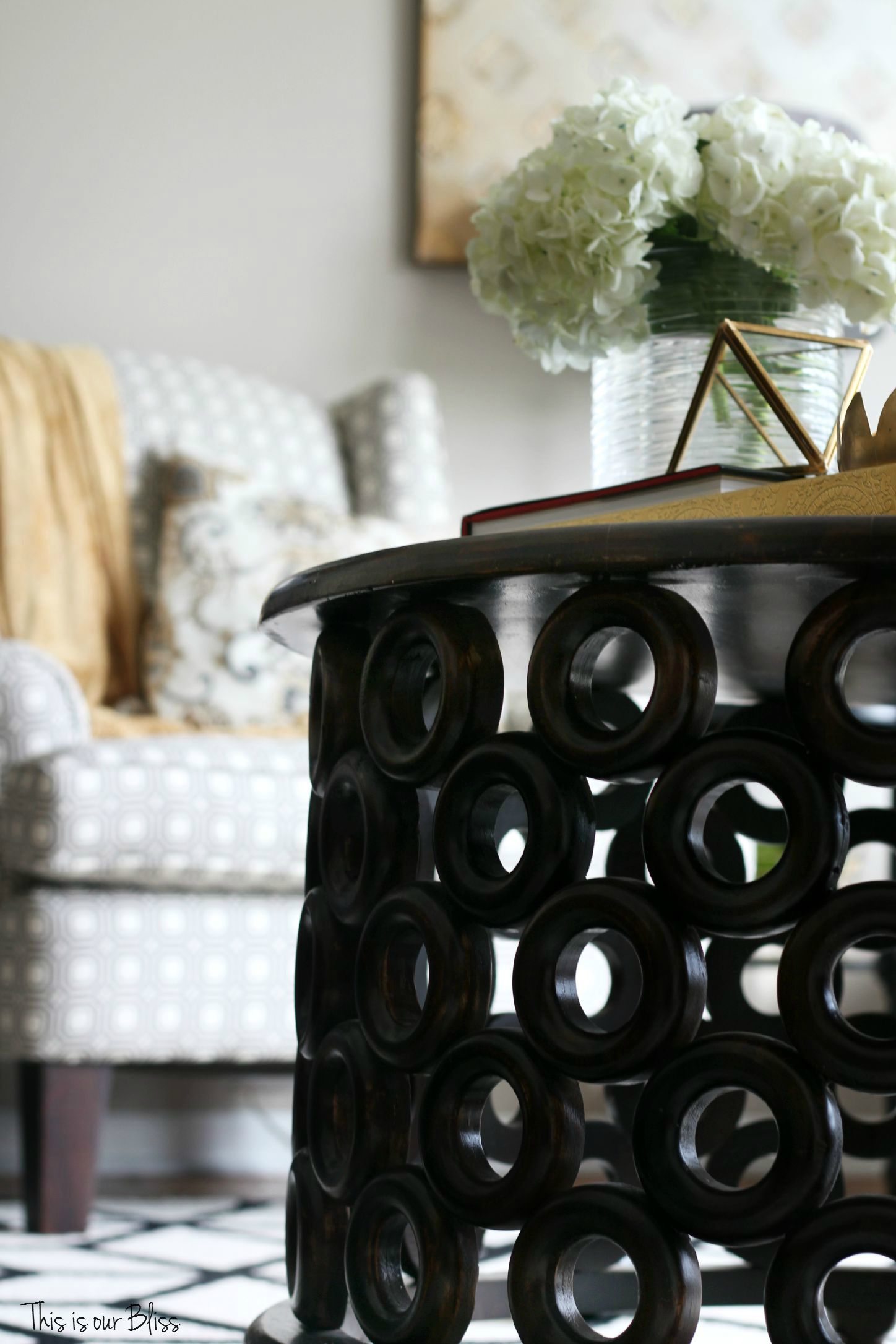 coffee table [HomeGoods | similar]
Did I miss anything?! I am planning to do a full living room tour sometime in the near future, so I will be able to include more sourcing for this space including the accessories from the recent peek at newly updated bookcase!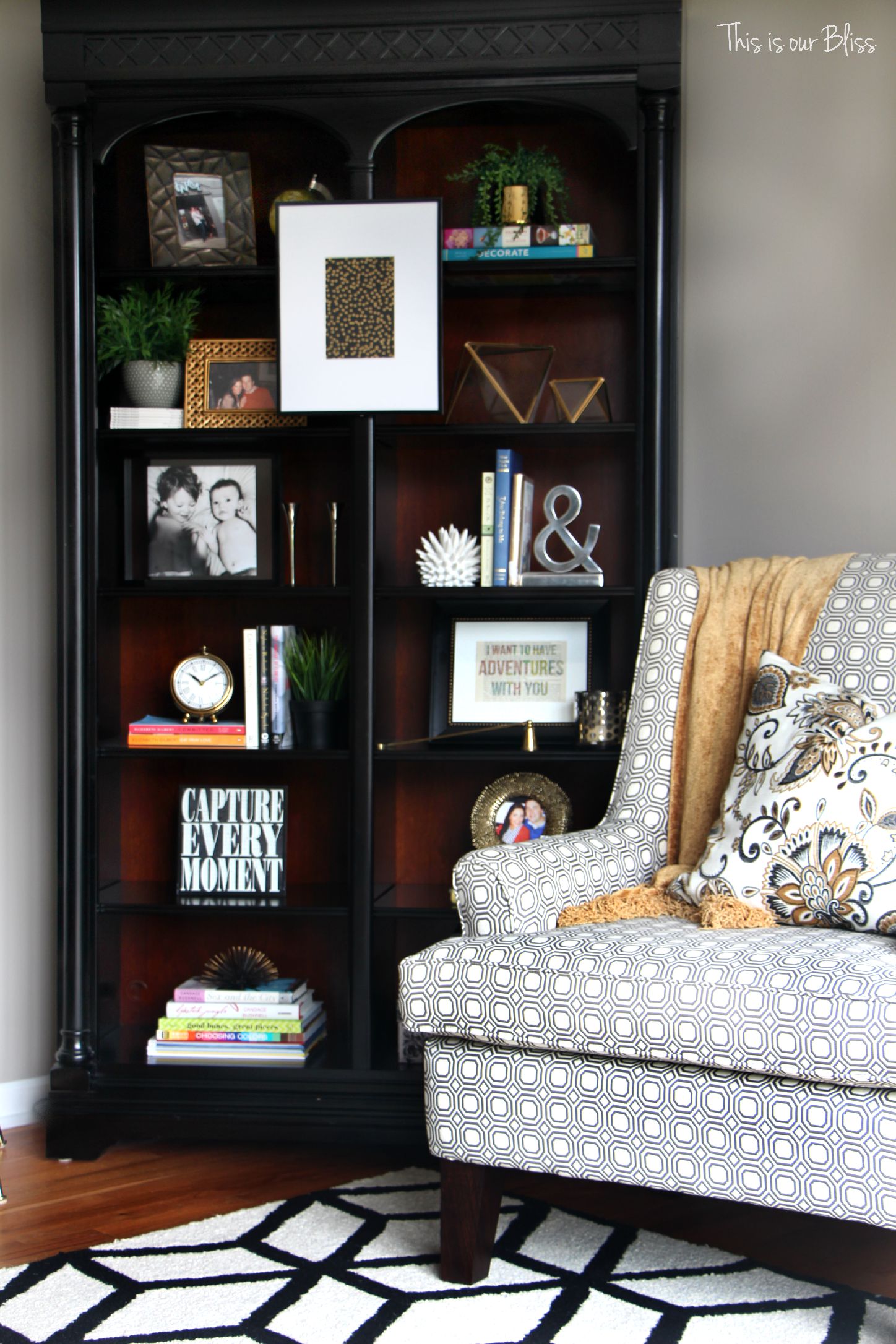 More fall goodies and yes, basement talk are on the way soon, too!
For more table styling inspiration…

…take a peek at How to Style a Nightstand!
Thank you, thank you for stopping by today. I hope you'll stay awhile and have a look around!


*affiliate links are used in this post.