So, you're still with me on the let's-do-this-christmas-decorating-thing-the-easy-way, right?
Well, I've been sprinkling a little holiday this and that from room-to-room and now that we have glitter, glue, tape, tree trimmings, shards of broken ornaments (I know, bad mom for not getting the memo on shatter-proof) sawdust from the mantle makeover project (deets coming soon) and who knows what else, I'm about ready to call it a DAY!
After the mantle is wrapped up this weekend, we can get our family room tree up and after that, the house is DONE. Holiday hoopla or Christmas cheer, whichever you prefer, has kicked into high gear and I can't wait to spill it all! Next week is full-steam ahead! I'll be sharing my holiday home tour for the 12 Days of Christmas Tour of Homes on Tuesday, December 8th, but will be giving you a daily dose of decorating delight!
So, I'm sort of a pattern-girl. I like bold prints. I like to mix them. I like to match them. I like black, white and gold everything. I also like to coordinate. You see, when I find something I like, I tend to go all-in. For example, when I see wrapping paper I like, I buy it – all. year. long.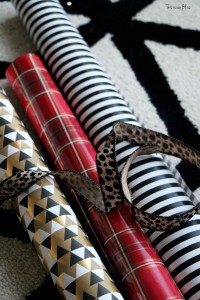 I decided to go with a black, white, gold and red color scheme this year which basically means, I get to use everything in my normal, everyday decor, but just add a punch of red. I'm really digging the way the house looks with splashes of color right now!
I found a few neutral wrapping paper patterns and then a red plaid one that I love.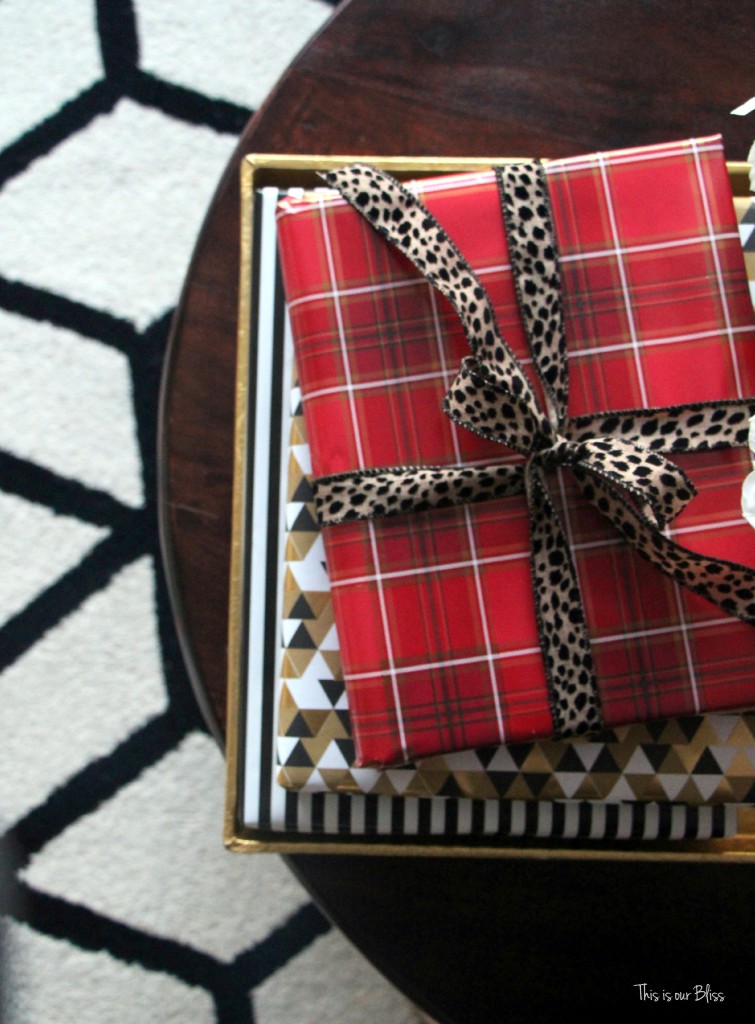 You saw me use it in my holiday coffee table decor and you know it will be covering all of the presents under the tree when I get rolling on that front.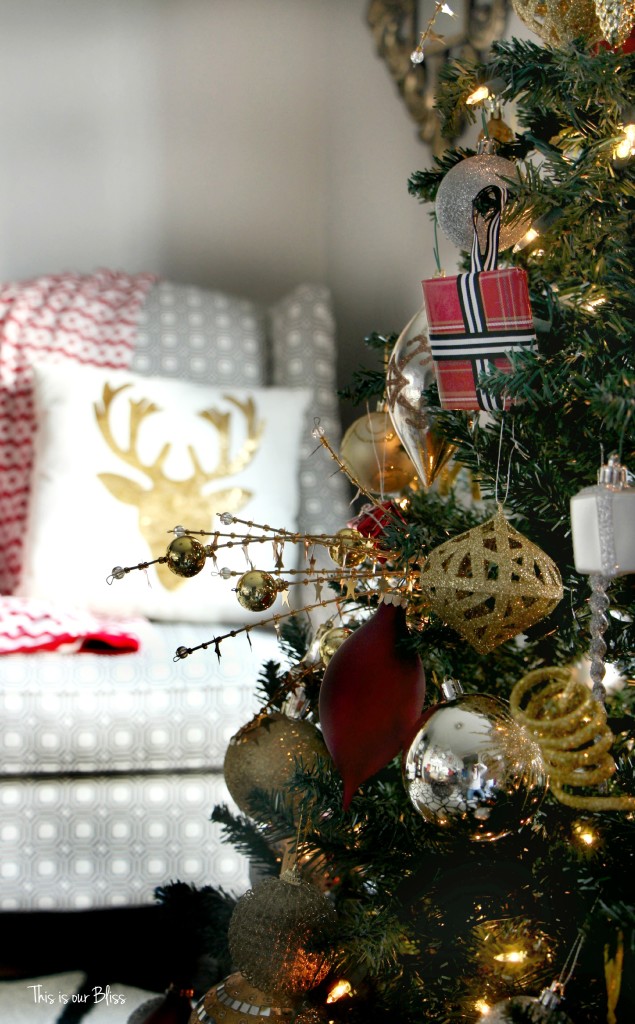 I love the prints so much that I thought I would toss a little IN the tree, too.
I give you my DIY wrapped present ornaments!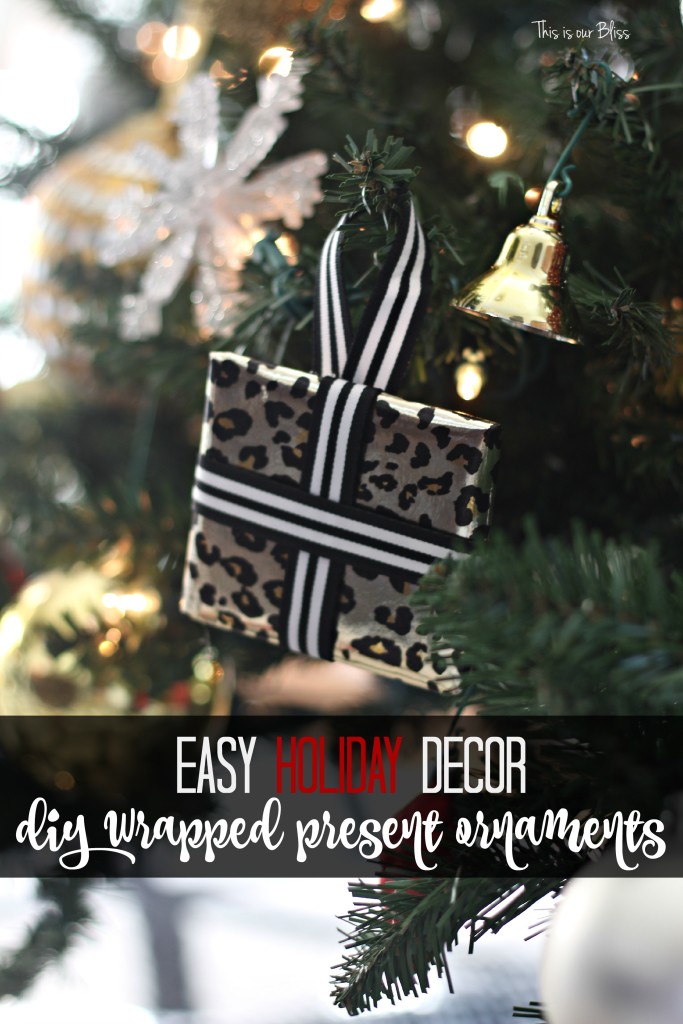 Rounding up the supplies was super easy, because I had nearly everything – wrapping paper, ribbon, scissors, tape, glue gun…The base is a 3″x3″ canvas. I bought 2 packages (6 pieces per) at Michaels.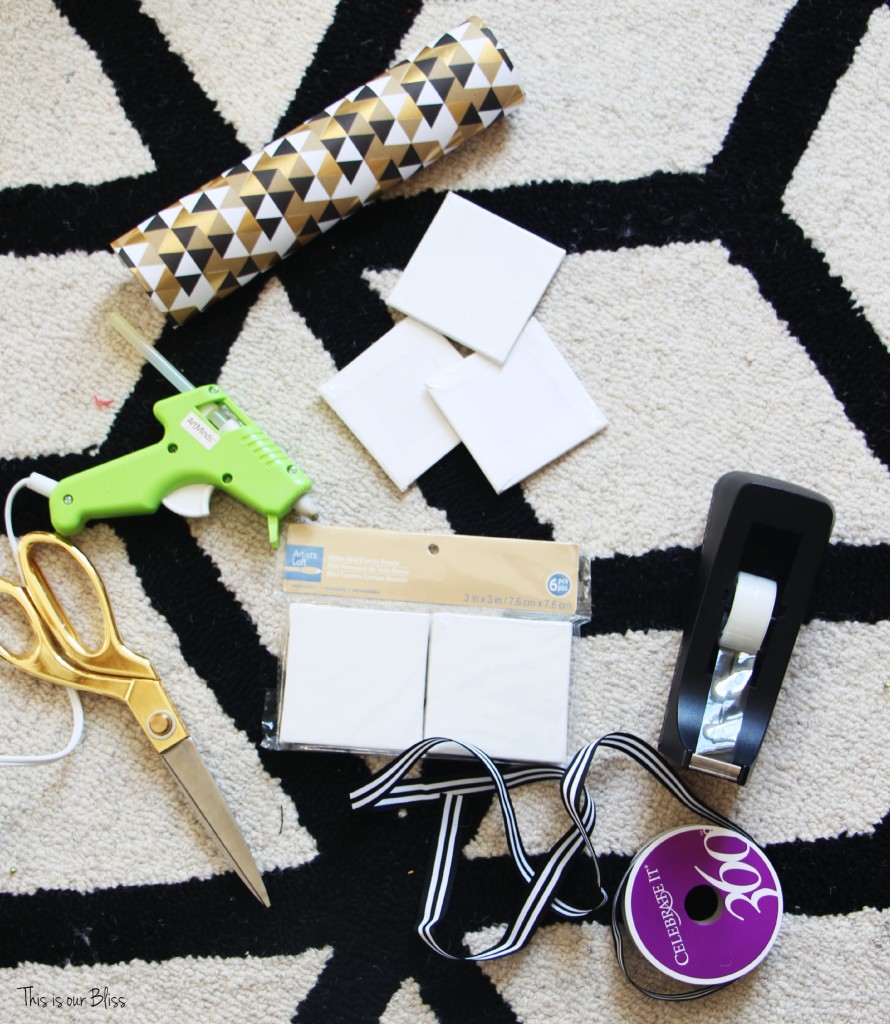 You really could use anything with some thickness – cardboard, even. To be honest, I was a little lazy and felt it would be easier to buy the canvases than hack up a cereal box or one of my daily Amazon deliveries.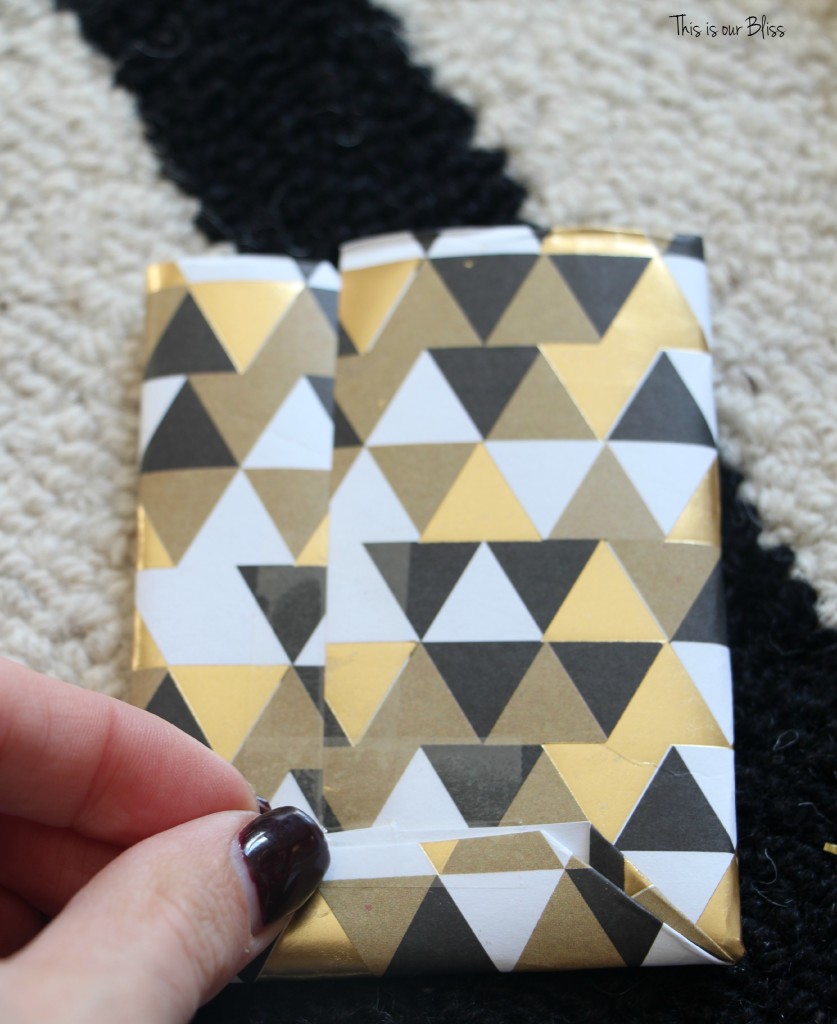 Simply wrap each piece of canvas like you would a gift.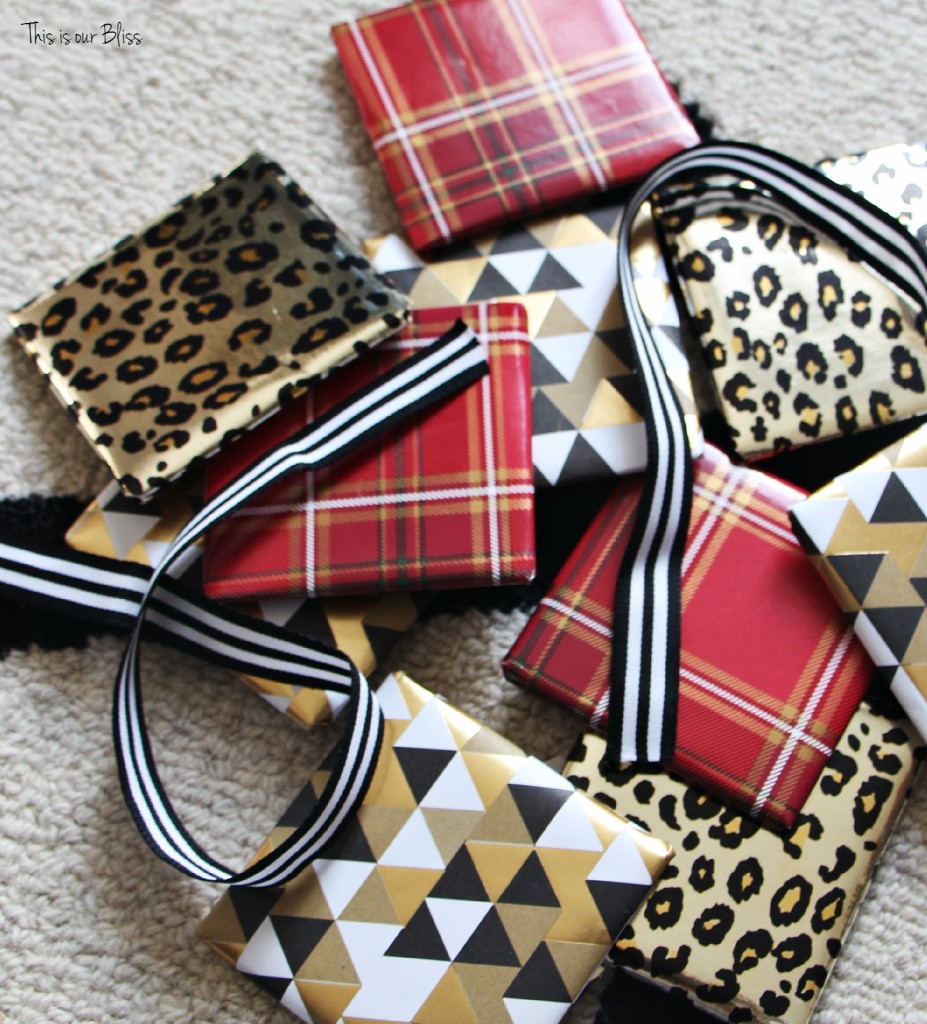 Then start by taking a piece of  ribbon and lay it flat underneath the present (pretty side face-down).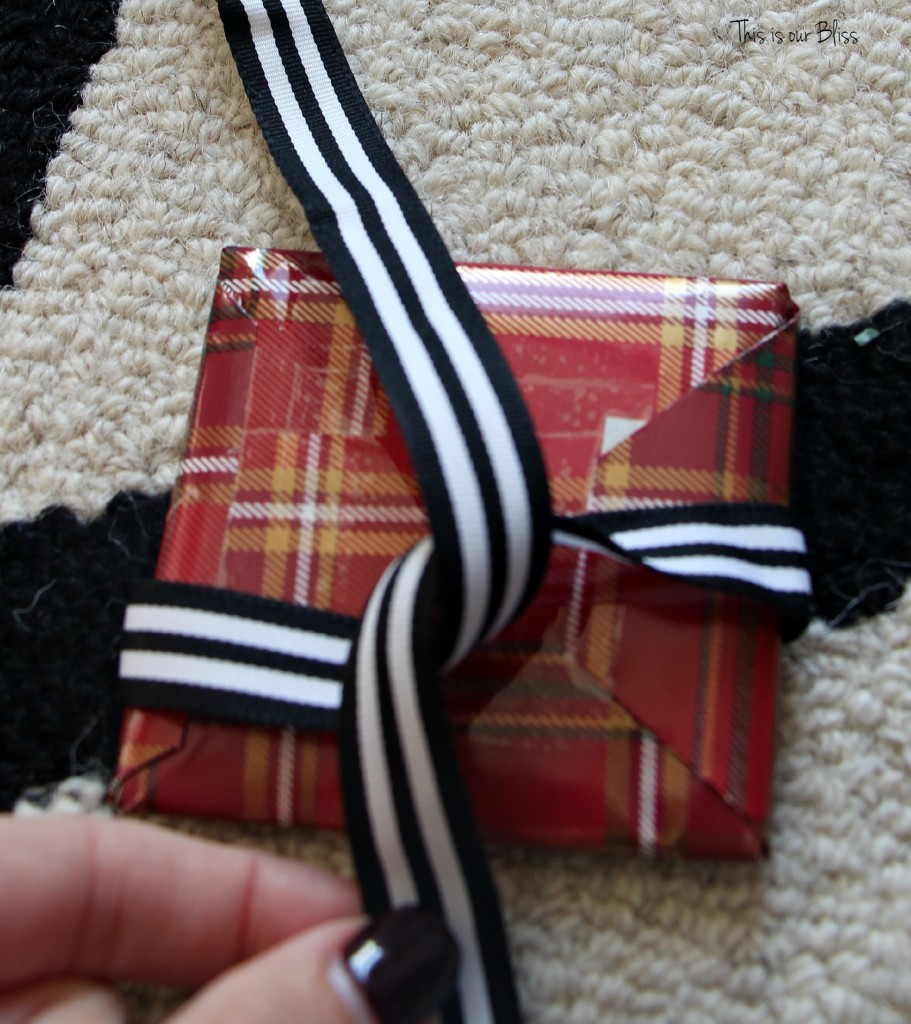 Then pull up the ends and criss-cross them in the center and wrap one end back around the front, all the way across and back to the backside. Secure it with a piece of tape.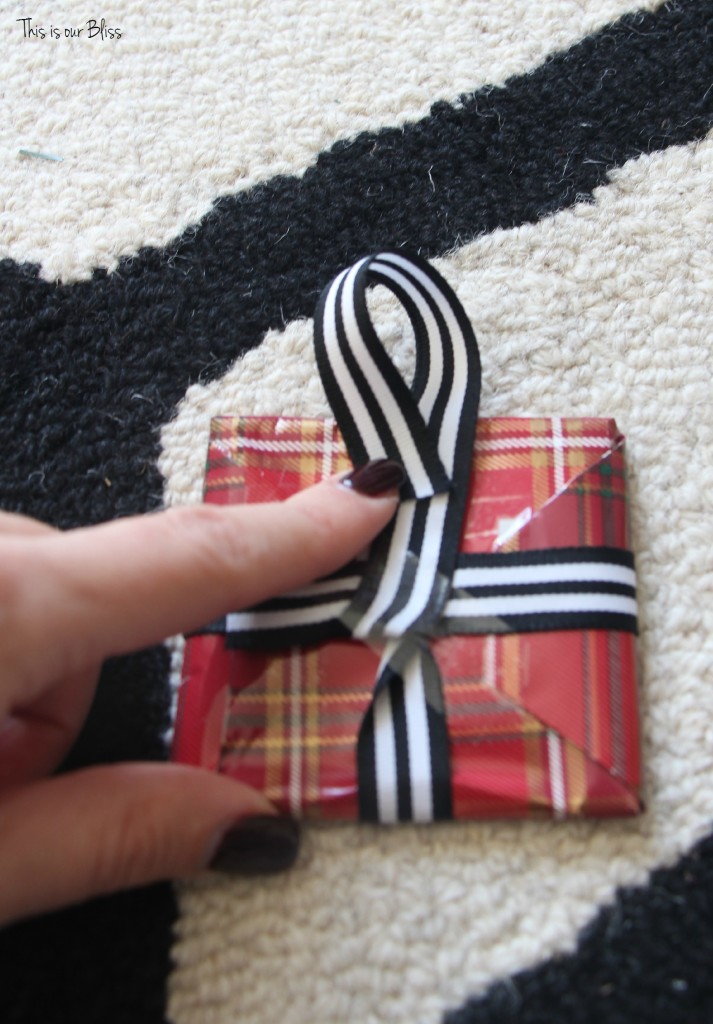 Then take your other loose end (should be a bit longer) and make your loop.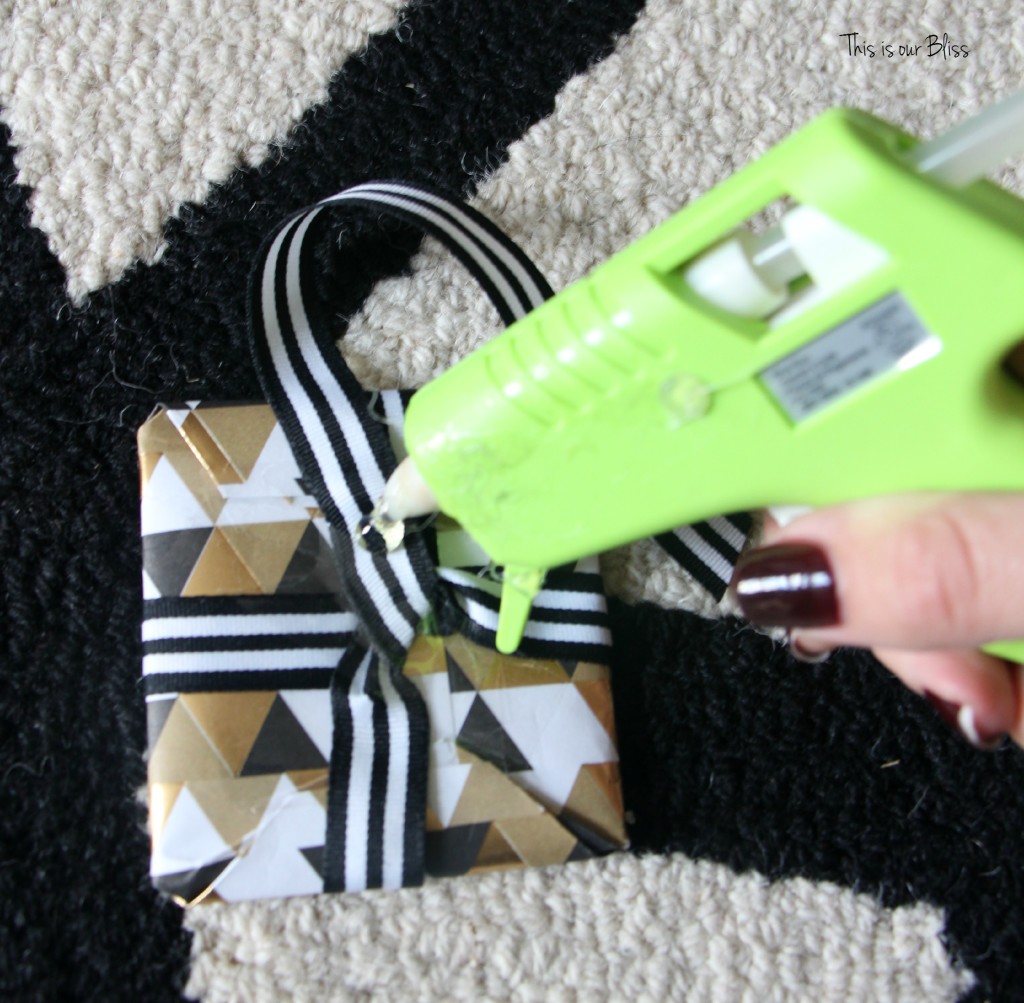 …Then, secure it with your glue gun.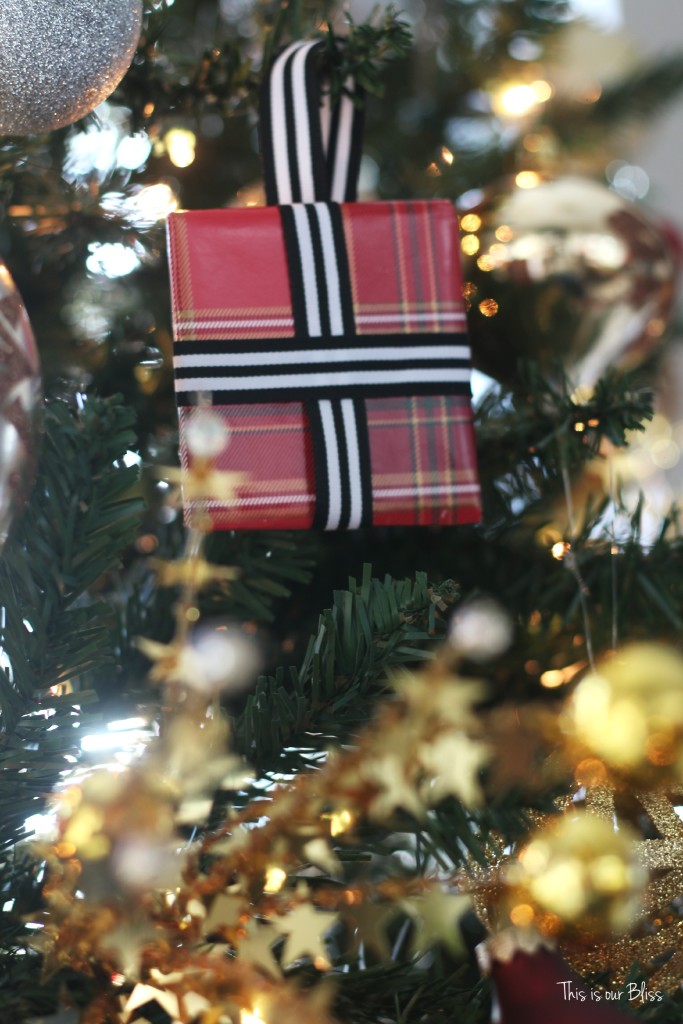 Ta Da! Little mini wrapped presents that will match the packages underneath the tree! If you have a wrapper helper, then you are in luck. You can whip up 12 -15 of these guys in no time. I actually love to wrap gifts, so this was kind of therapeutic for me!
It doesn't take much paper at all, so you will have plenty left for your big packages.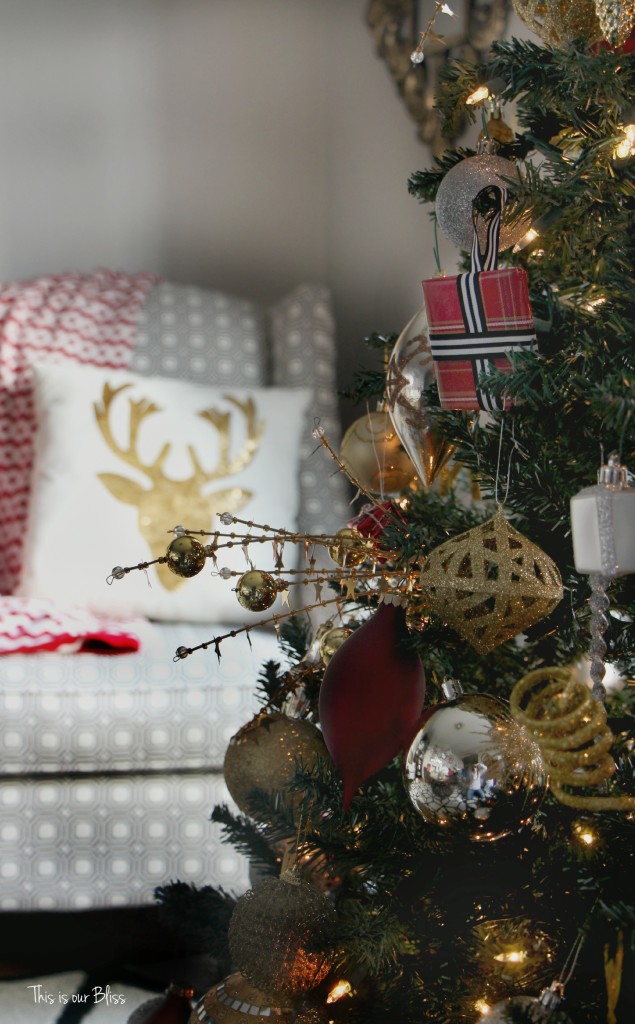 I like how it creates some visual interest within the tree since 95% of most ornaments are round, or spikey & curly-q, in my case!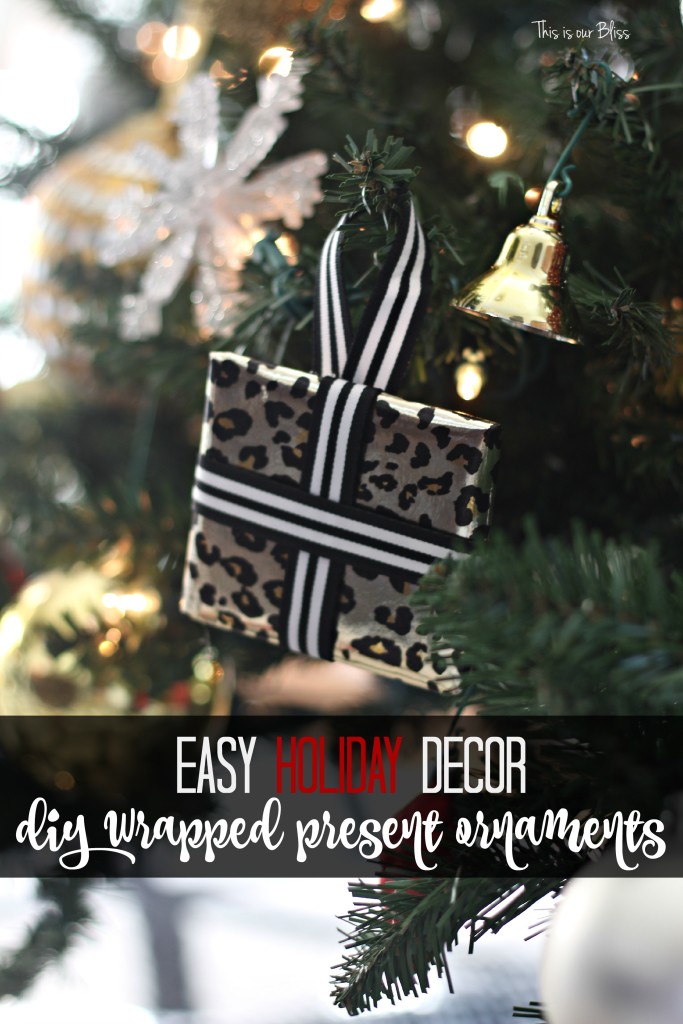 And in case you're wondering, there's plenty more of that striped ribbon floating around here, too. I'm sure you'll be seeing it in the near future. wink, wink.
Is your tree up? Have you started decorating anywhere else yet?
If you are gearing up now, you are in luck! You don't have to go far either. Come right back here + all of the other stops in the 12 Days of Christmas Tour of Homes – you are guaranteed to find the inspiration you are looking for!!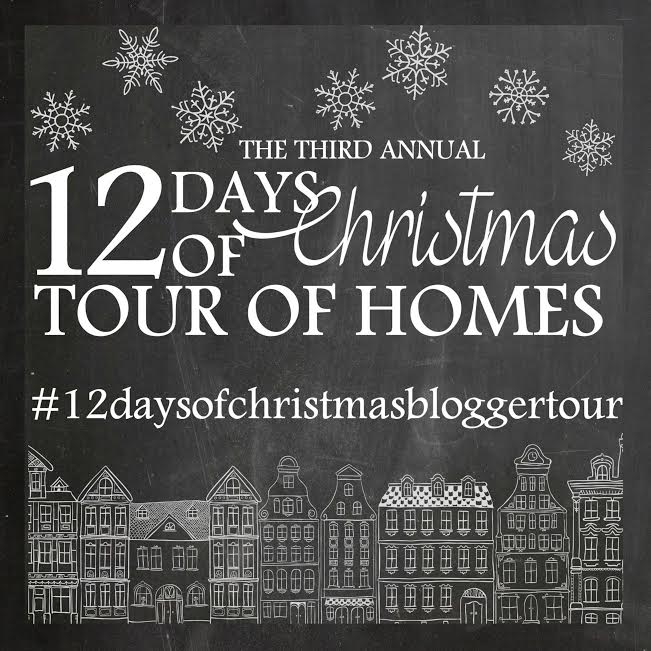 12.1 | Evolution of Style || Dixie Delights
12.2 | Life & Home at 2102 || Provident Home Design
12.3 | Simple Details
12.4 | The Pink Clutch || This is Happiness
12.7 |  Bless'er House  ||  The Tale Of An Ugly House
12.8 | Classic Casual Home  ||  This is our Bliss
12.9 | Primitive and Proper
12.10 | Shine Your Light  ||  Driven by Decor
12.11 | Suburban Bitches ||  Our Storied Home  
12.14 | Simply Sarah Style  ||  Rough Luxe
12.15 | Tour Highlights
12.16 | Our Link Party with YOU!