Can we get real for a second?
I've never been so terrified in my LIFE! All kidding aside, I didn't realize the nerves that were going to creep up over me when it was go-time.
I mean… I have a lot of fun (am I about to say this?) during our family photoshoots, for the most part. There are, of course, several lengthy intervals of tantrums and full-out posing DENIED when it comes to trying to photograph the boys, but our photographer is so kind. so patient. And no matter what, always finds a way to capture us having fun, smiling, one of the boys gazing at the other, etc. But, when it was my turn to be in front of the camera…alone…I was just plain nervous.
I had asked Robin, our family's photographer to come over to take some headshots so I could use them to update my blog's sidebar image and have photos to use as my profile picture across my social media accounts. We thought doing them in the house and some outside would make the most sense, and where I would be comfortable and feel at-home.  But, it was like high school senior pictures – volume 2. It felt strange to pose, and by pose, I of course mean look absolutely natural and normal in an everyday around the house kind of way!! Not only did I have to worry about myself, but I was always worried about the house! We shot a ton of photos outside becuase it was a warm fall day, but we took quite a few in the house and I tried to zjush things just so and then run back to my "spot" and say cheese.
Well, it turned out to be a lot of fun! And the pictures? I love them! Robin did a wonderfully awesome job!
I didn't know what to do with the hundreds of pics of myself. So, lucky you, I'm going to share them (don't worry, not all of them) today! Here are a few of my favorites from our time together that day.
These were shot in the master. Of course, just working away 😉
[Check out my plans for this space here for the "New Year, New Room Refresh Challenge"!]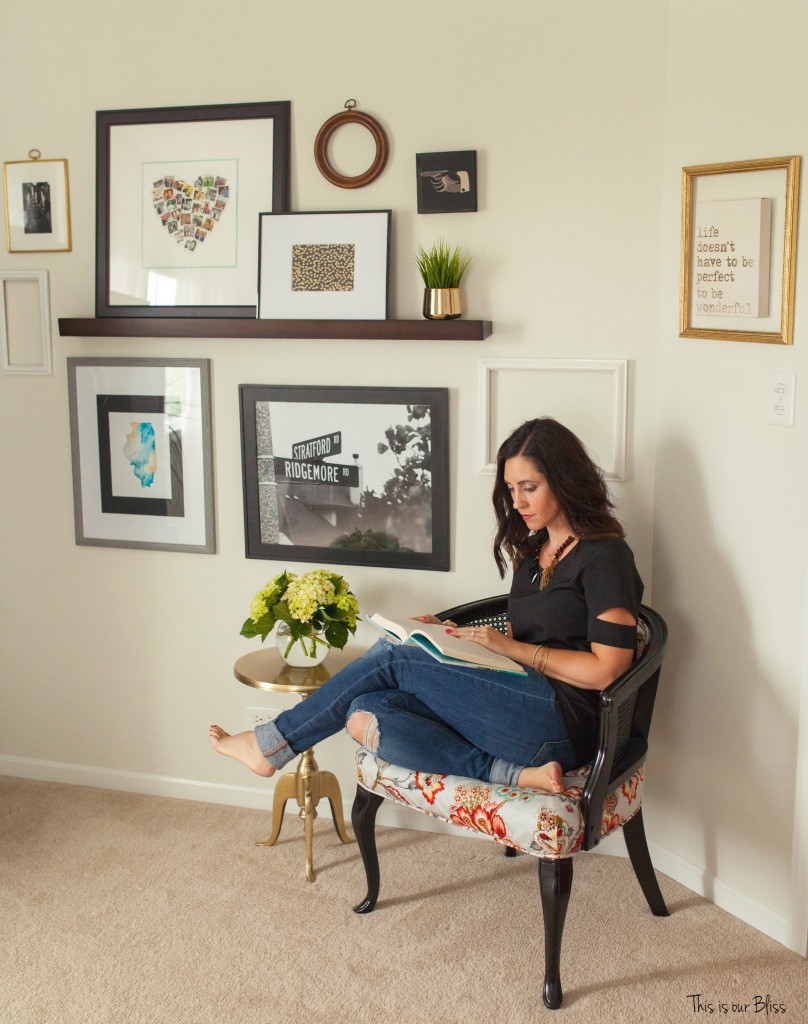 In our guestroom, sitting in the chair I reupholstered last year for the ORC.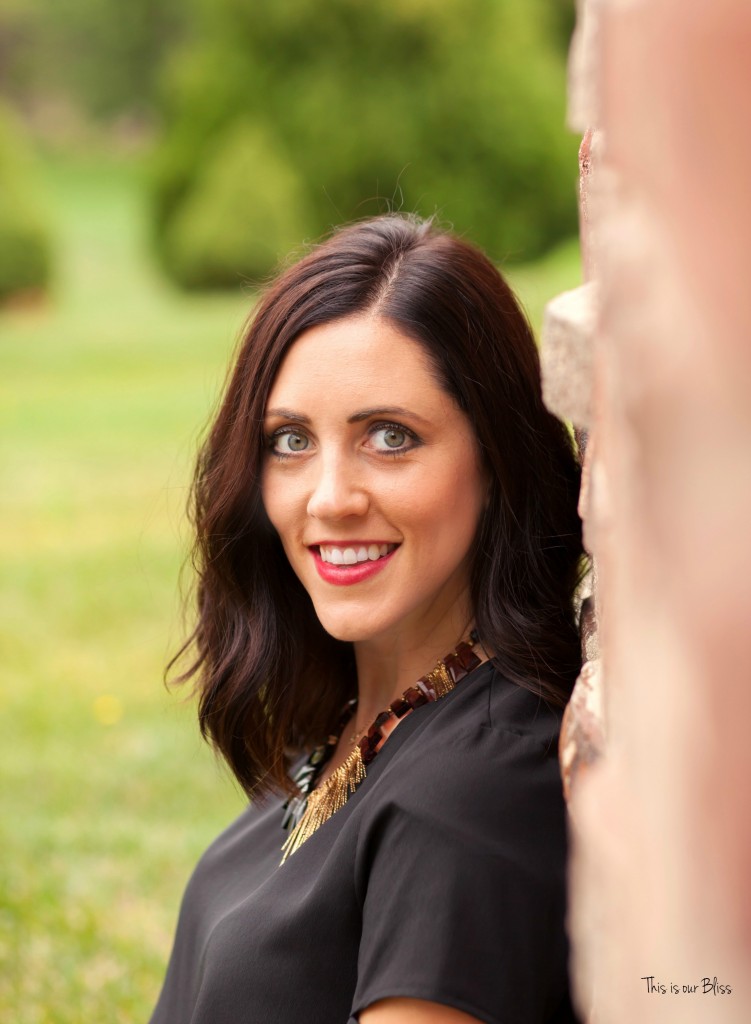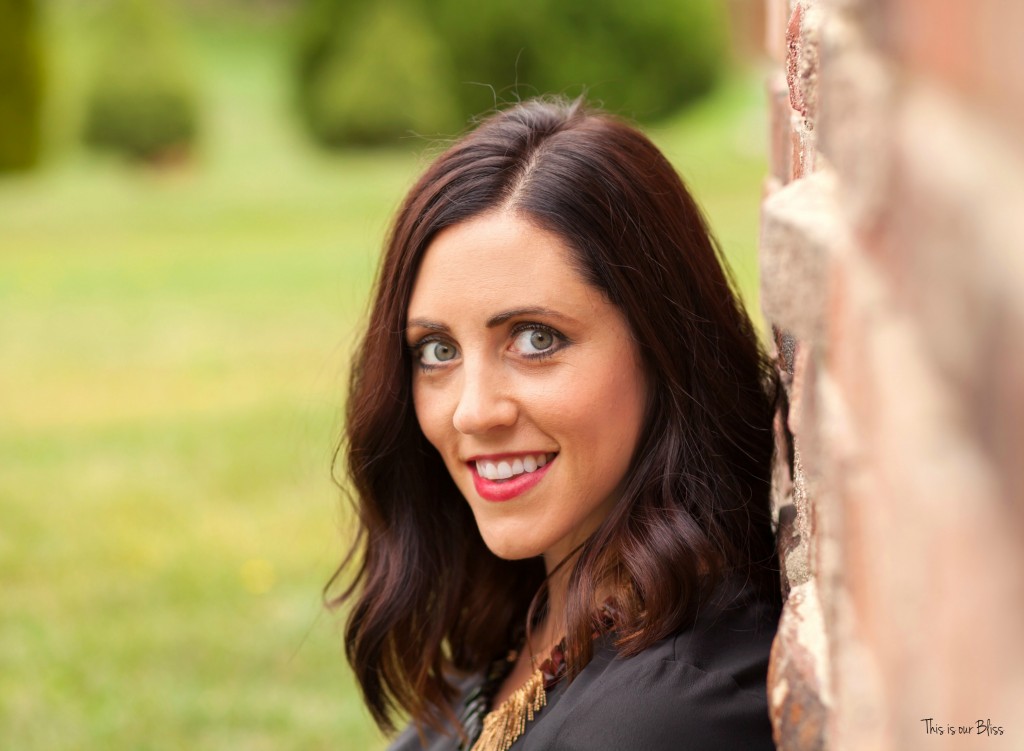 Then we headed outside to catch some shots in the yard and by the house. These you probably recognize from my profile pictures.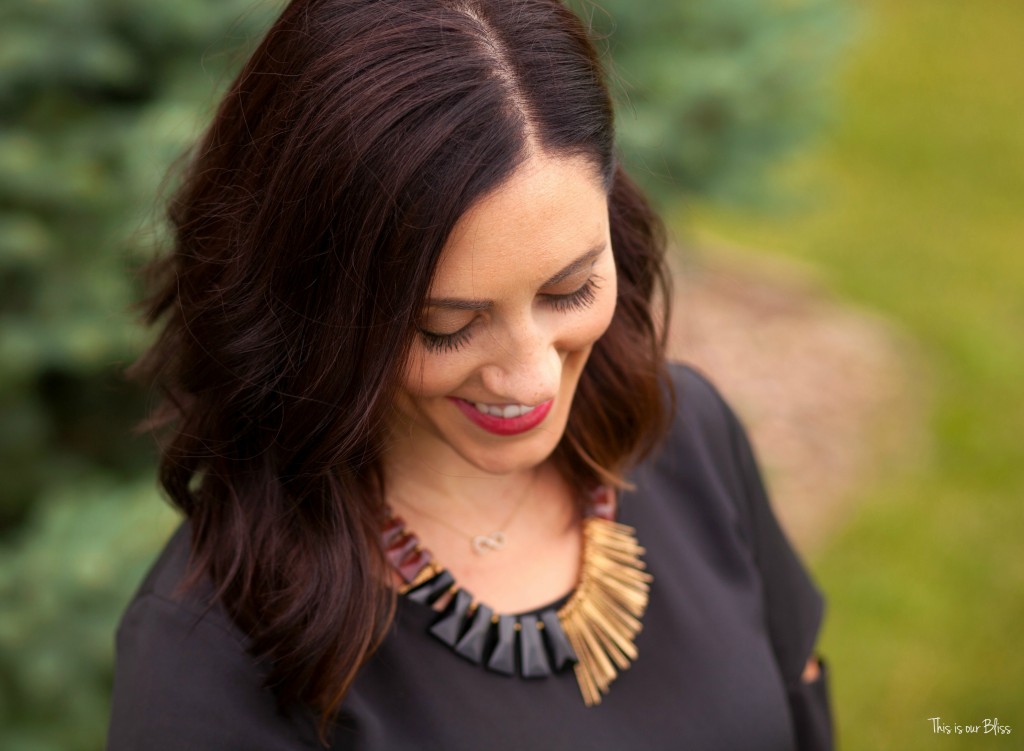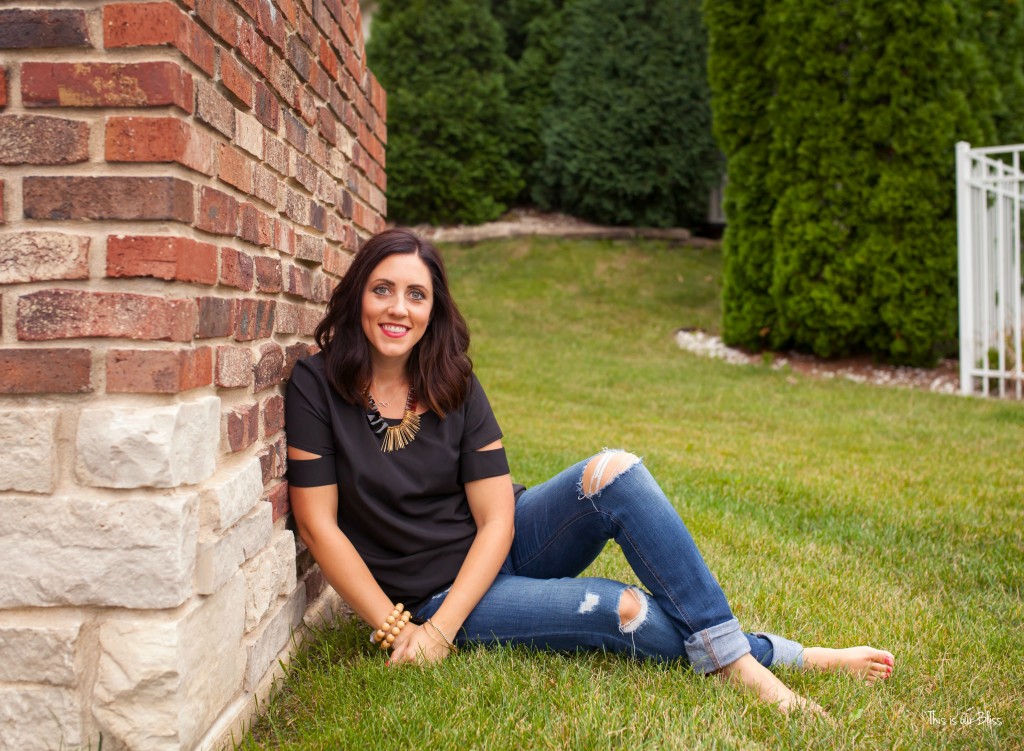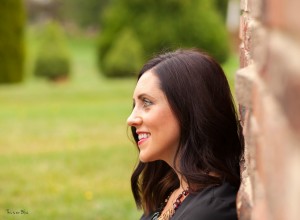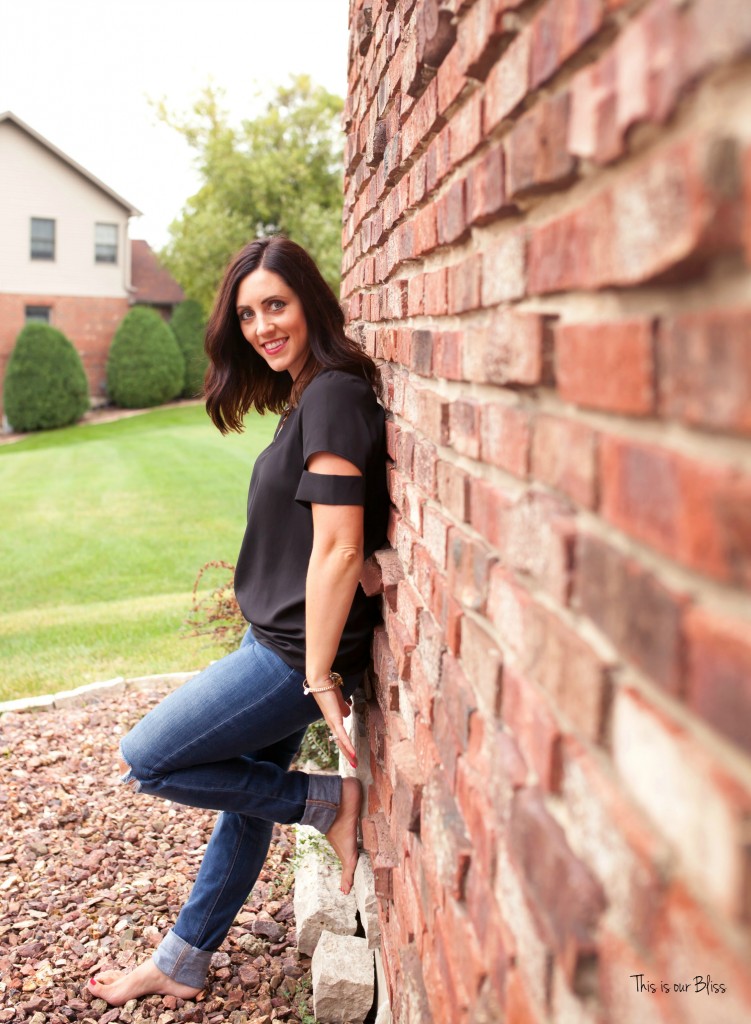 You can't see much of this outdoor space, but you can read more in my outdoor oasis series here. I made a few updates this past year, but they didn't make it to the blog!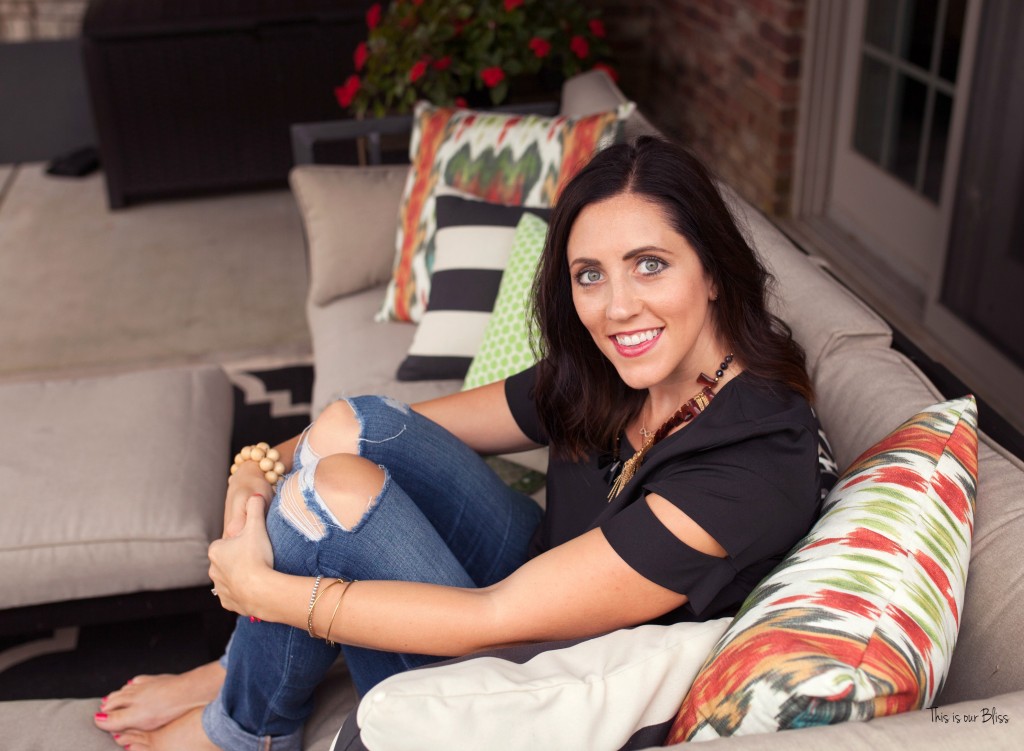 Our back deck staircase…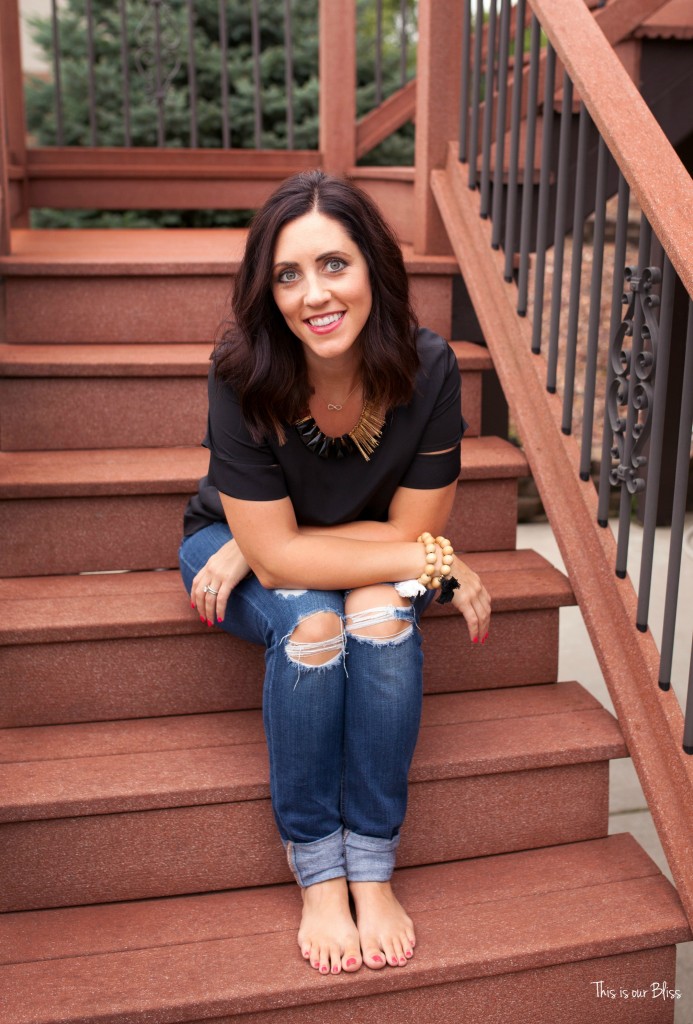 Then a few on our front stoop by one of my favorite spots in our house – our front door. It IS the sole reason we bought the house 😉 I just love it.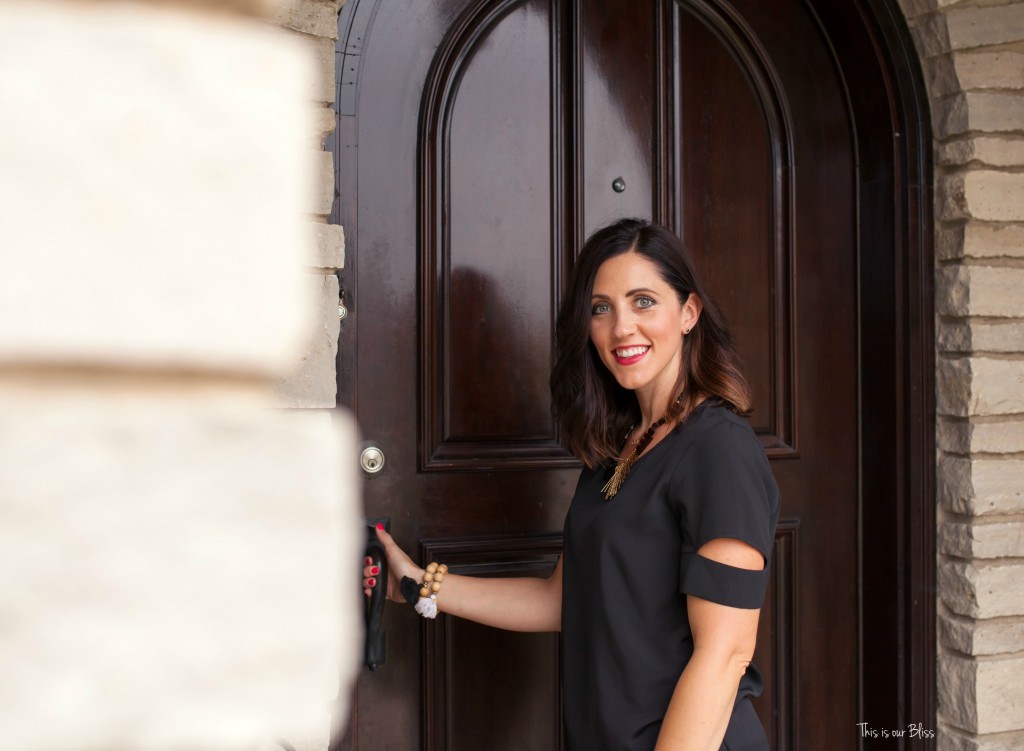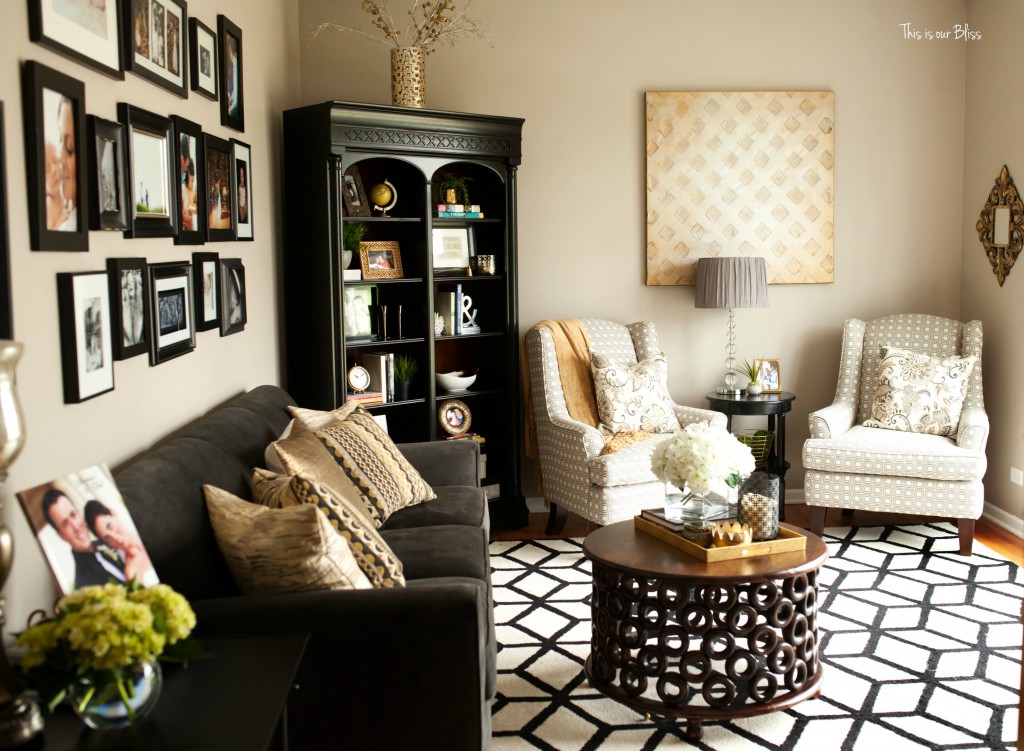 And finally back inside to the formal living room.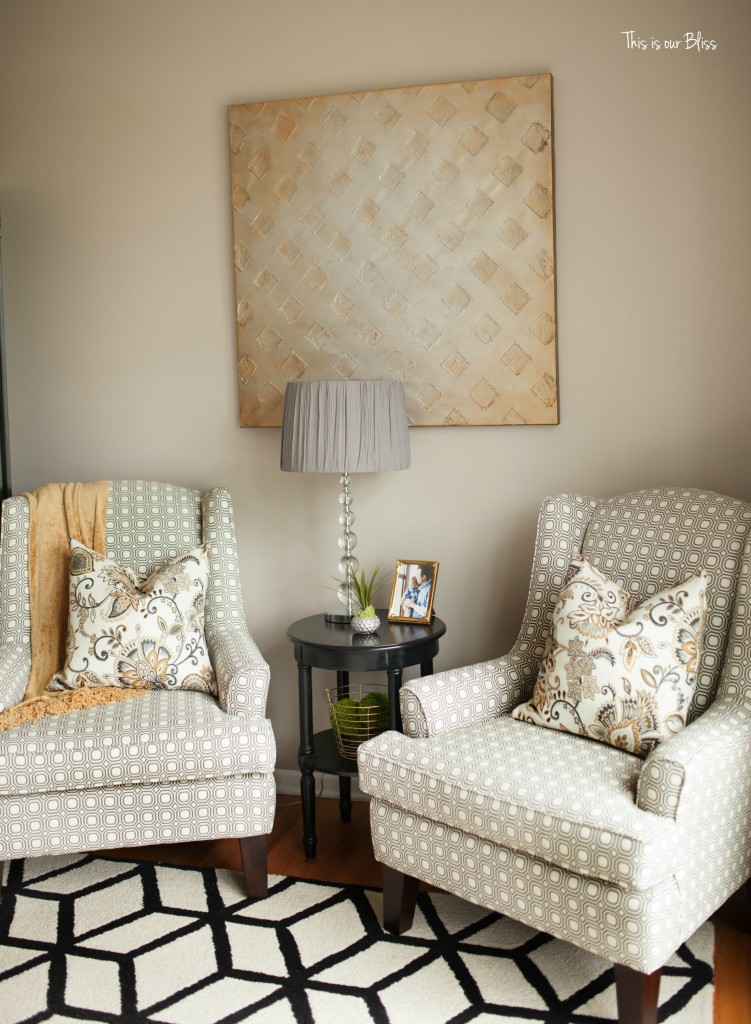 My first gallery wall in the house is in this room and has remain untouched until I spruced up the wall & the rest of the living room for Christmas this past year.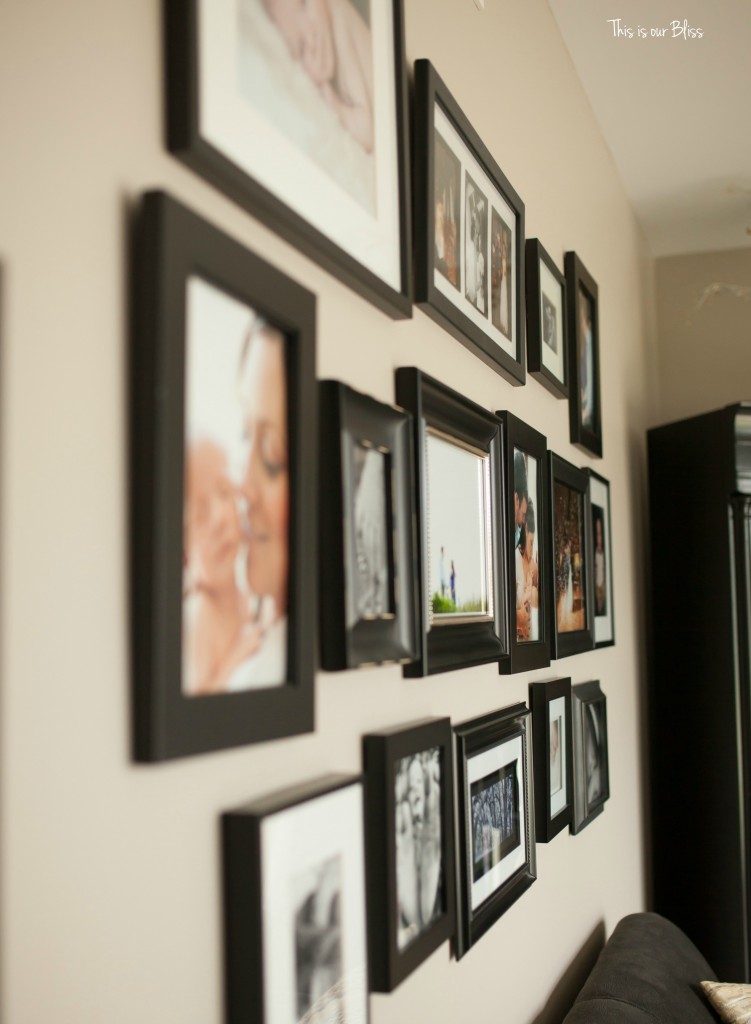 I talk a little bit about this gallery wall here – how to create the look and why its so special to me.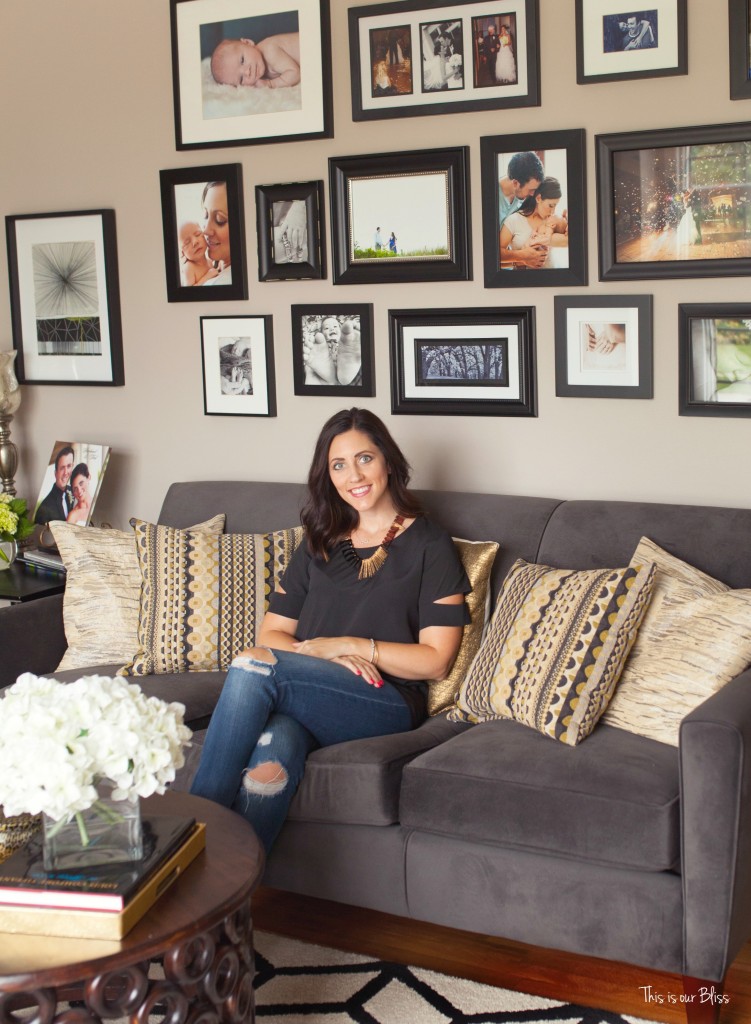 And that's a wrap, folks!
A huge, mega big thank you to Photography by Robin Joy LLC for these wonderful photos! She is truly the very best to work with and our family is so grateful that she's been able to capture our special moments & milestones over the last 3 years. If you are local to the Chicago area and are in need of a family photographer, she is your girl!
Thanks for reading today friends! See you back soon!