I truly can't believe after nearly 4 years, I can finally say our master bedroom is complete! Well, just about (I'll explain later on). I am so happy to have another room checked off THE LIST! Its decorated and looks and feels so good!! Such a great feeling! I've said it before, but I seriously had some major bedroom envy after finishing up the guestroom last spring for the One Room Challenge.
After I finished it, I'm all like and why did I decide to do the GUEST room before OUR room?! 
I still don't have the answer to that, but I do know our guests have enjoyed their stays in it 😉
This little refresh all began when Stephanie from Casa Watkins rallied the troops and 11 of us joined in on the fun. We were given 3 weeks to transform or at least somewhat transform or "refresh" any space of our choosing. Our master was instantly, like "pick me, pick me!!" It was just the push I needed to get this room movin' in the right direction. So, a HUGE thank you to Stephanie for allowing me to participate. That little nudge was well worth it!
And now, for our newly refreshed space…
I am in love with the pillow combination and am enjoying the fresh flowers on the nightstands while they last. You can see my most recently styled bedside table here. I only switched it up a tiny bit from the last styling sesh.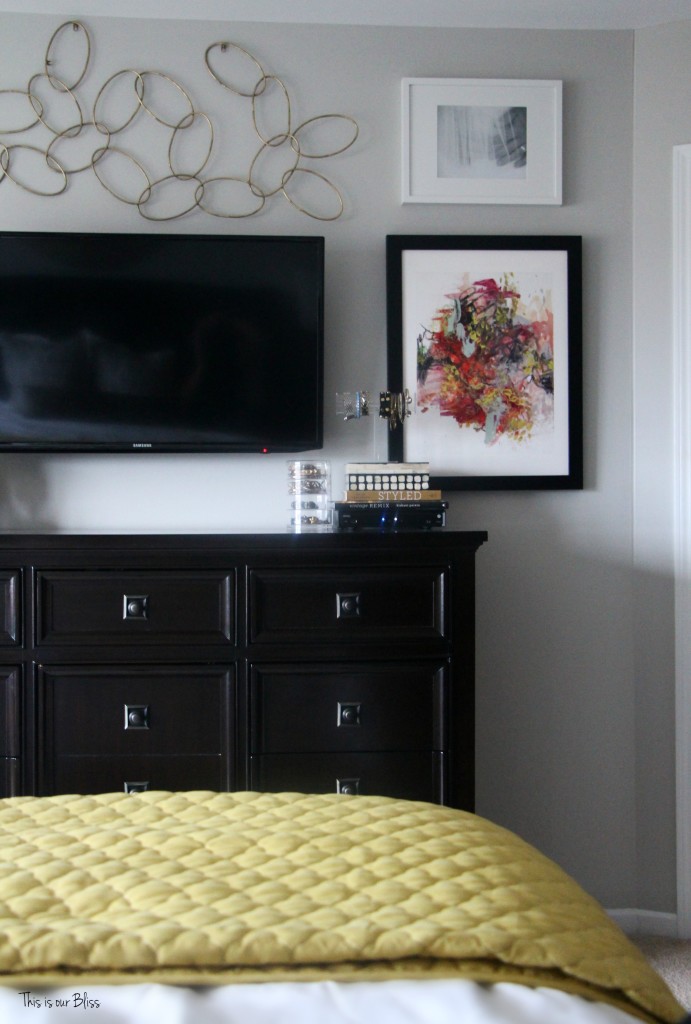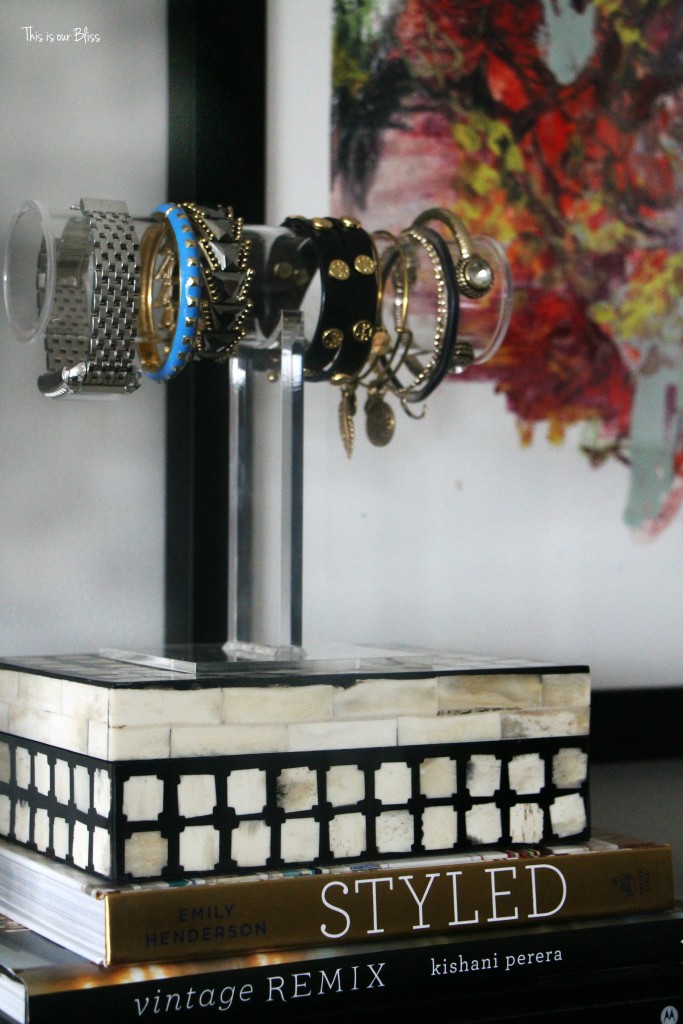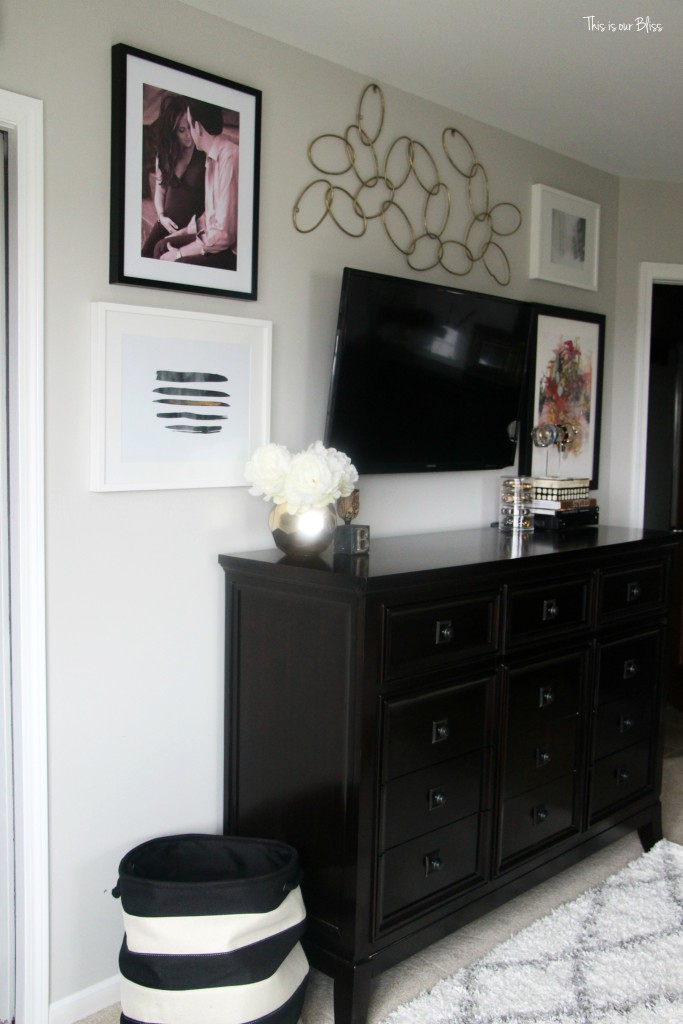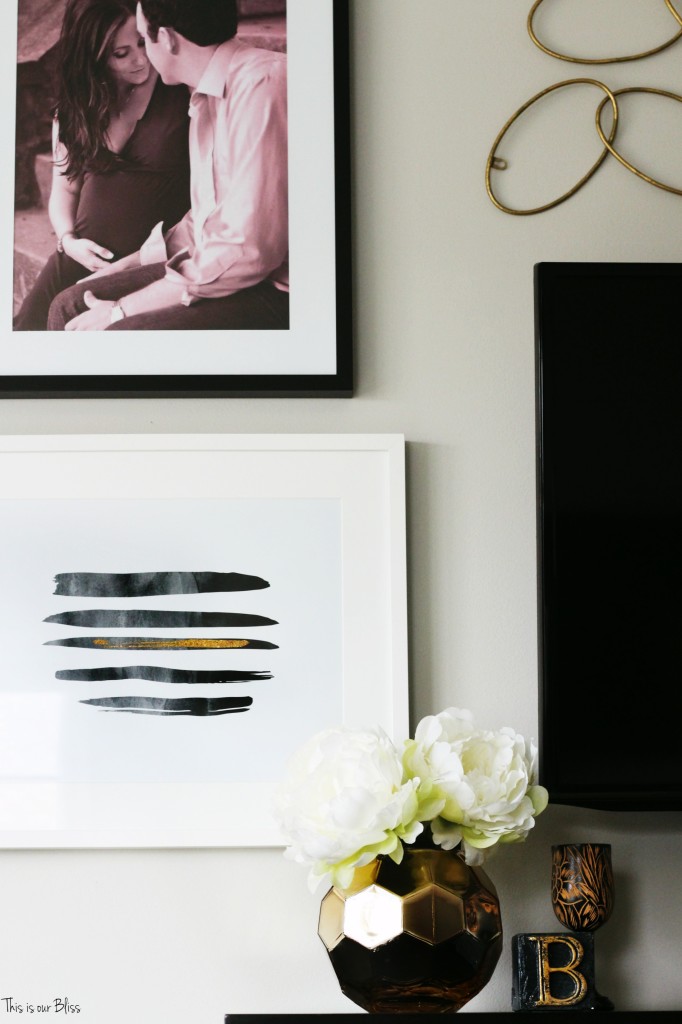 And you know me. I HAVE to without a doubt have a gallery wall in every. single. room. around here. I had a lot of fun creating one around our TV. Love the view before falling asleep at night and then waking up to it in the morning.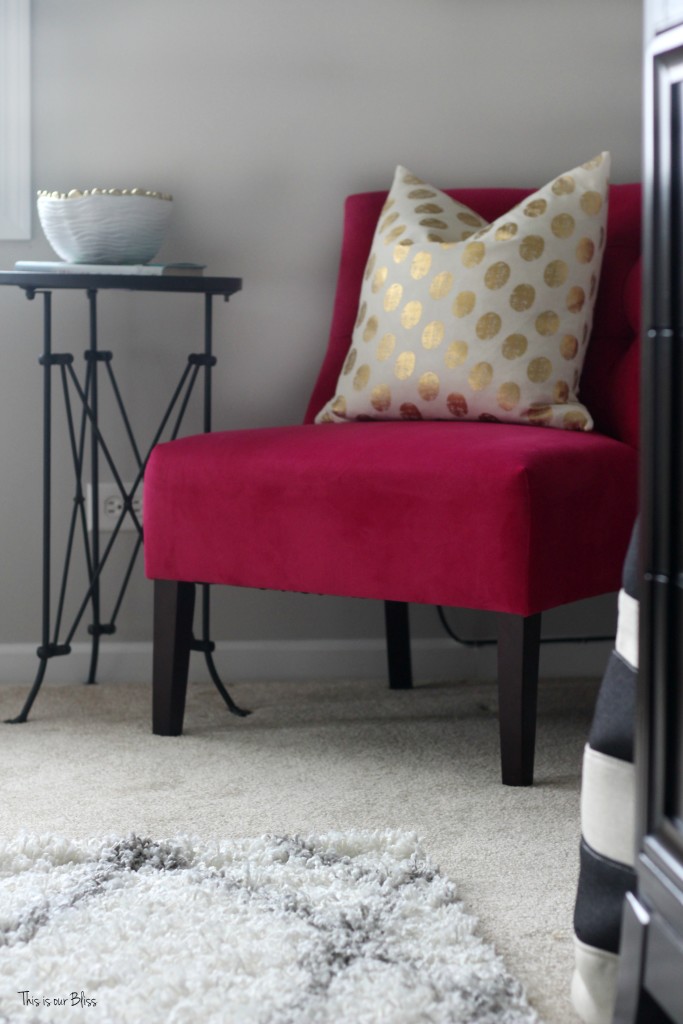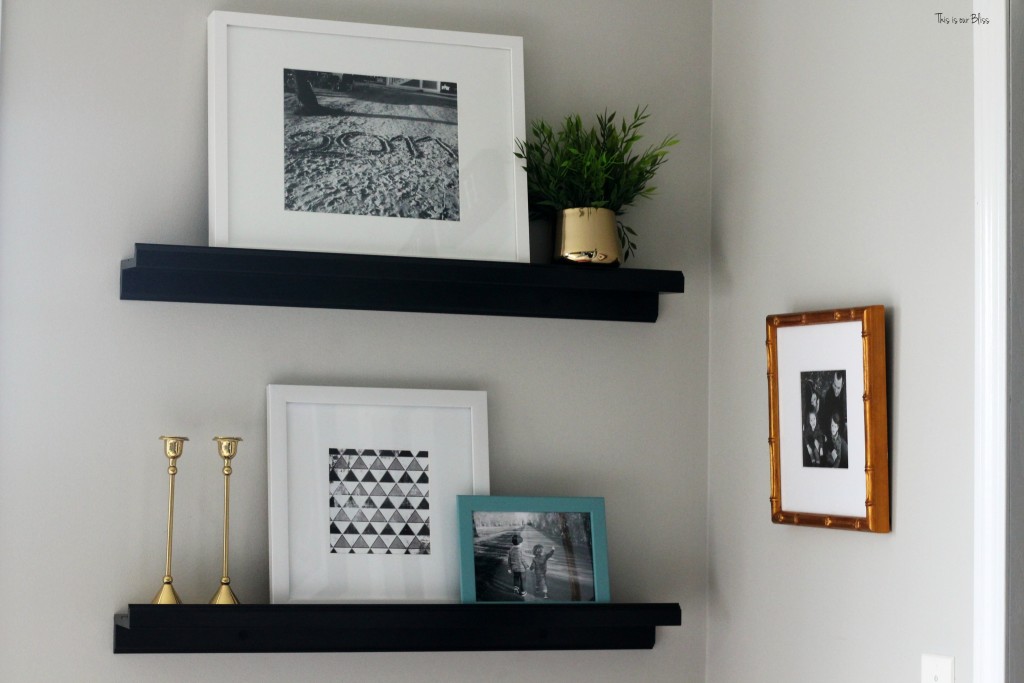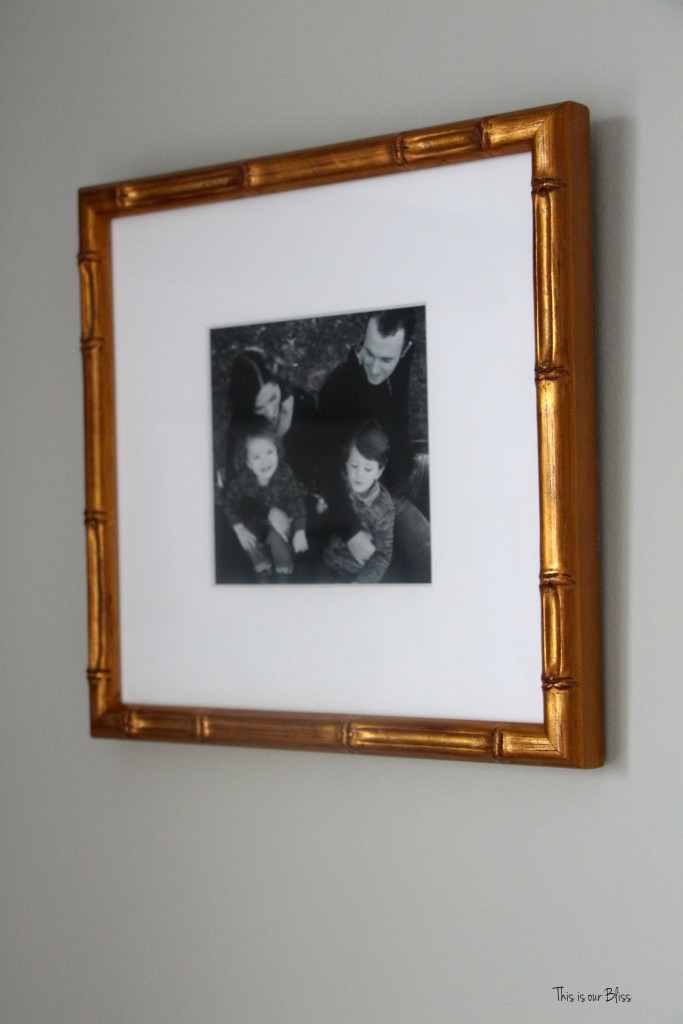 The super cute Framebridge instagram was the perfect piece to put across from the floating shelves. simple & sweet. And that pink chair. I know, I can't believe I put a hot pink chair in here either, but I love it! And the Mr. actually loves it, too! #whereelsecanisneaksomemorepink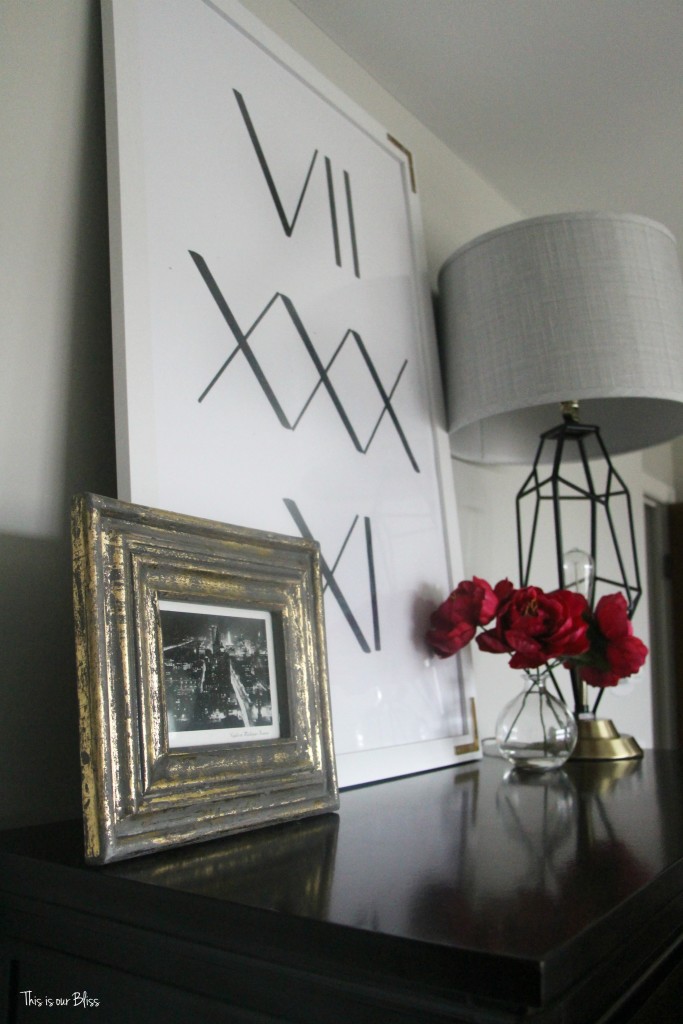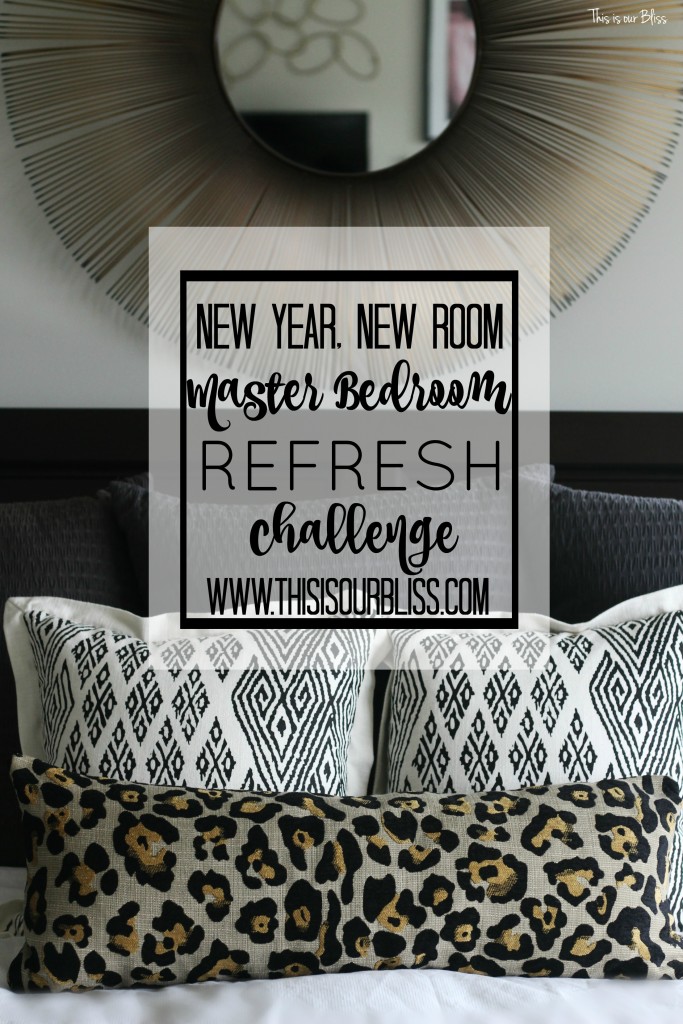 Believe it or not, but there is actually a ton more I wasn't able to share today. There were so many other angles and shots I wanted to take to share, but I am missing a huge component to the new room – the curtains! 2 of the walls in our room are window walls and well, with bare windows and soooo much light flooding in, I just wasn't able to capture the rest. But don't fear, my curtains are expected to be in mid-month and you best believe I will have them up the second the delivery man knocks at my door! MUST.HAVE.CURTAINS!
I hope you enjoyed what you saw so far and I will be back with more shots of the room (more wide angle / larger view), window treatment details, a couple tutorials + source list for everything you see!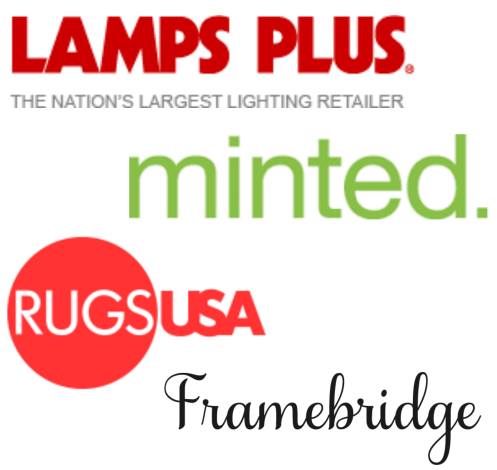 Lamps Plus | Minted | Rugs USA | Framebridge
So many awesome products from our brand collaborators that you just have to check out for yourself!
If you missed the rest of the Challenge, get caught up below:
Week 1 | Before Pictures + Inspiration Board
Week 2 | Progress + Gallery Wall Tips
Week 3 | Sneak Peek + gold lamp options
Week 4 | The Reveal Part I
Before you go too far, you definitely don't want to miss the rest of these super stylish spaces…all different types of rooms & styles to pull inspiration from and pick up a tip or 2 as some of them revealed last week and are sharing tutorials and how-to projects this week!
 New Year, New Room Refresh Challenge Participants:
Thanks so much for stopping by and I hope you'll be back again soon!