Are you dreaming of decking the halls yet? When do you go cray cray for Christmas?!! I'll admit, it is a teensy weensy early to be going all out for Christmas, but I don't think it's ever to early to start gathering inspiration and ideas, especially if you are in the mood to switch things up a bit!
Today, 8 of us joined forces to bring you Christmas in July! Monica of Monica Wants It rallied the troops and we are here to share some of our best and brightest Christmas moments from year's past as well as some new ideas for this year!  Hopefully we can help you get a jump start on the season by stirring up some Christmas inspiration and spreading a little cheer!
I'm going to show you how to create a Christmas color palette and decor theme if you are looking to bring some unity and cohesiveness to your Christmas decor and then you can see firsthand, how I transferred that "look" into my own home last year. So here we go!
For example, last year I decided I was going to incorporate more black and white into my Christmas decor. I have always decorated with red at this time of the year, but thought it might be nice to leave some of my everyday decor items out and create a more streamlined look. In years past, I pretty much put out anything and everything considered "Christmas". I'd open my Christmas bins, empty them out and when a room was "full enough" I'd move on to the next room. There really wasn't any rhyme or reason to what I was doing and there definitely wasn't any advanced planning!
Since I knew I was going to change things up a bit last year, I started to plan early by gathering various ideas and then eventually ended up with an inspiration board highlighting my color palette, patterns and prints and even types of ornaments I wanted to work into the tree. Essentially, I used it as a guide to build off of while Christmas decor shopping and planning any DIY decor projects.
Here is what my board looked like last year:
It was as simple as pulling together a few colors and prints I wanted to use throughout the house!
Have a look…
|| Christmas Formal Living Room ||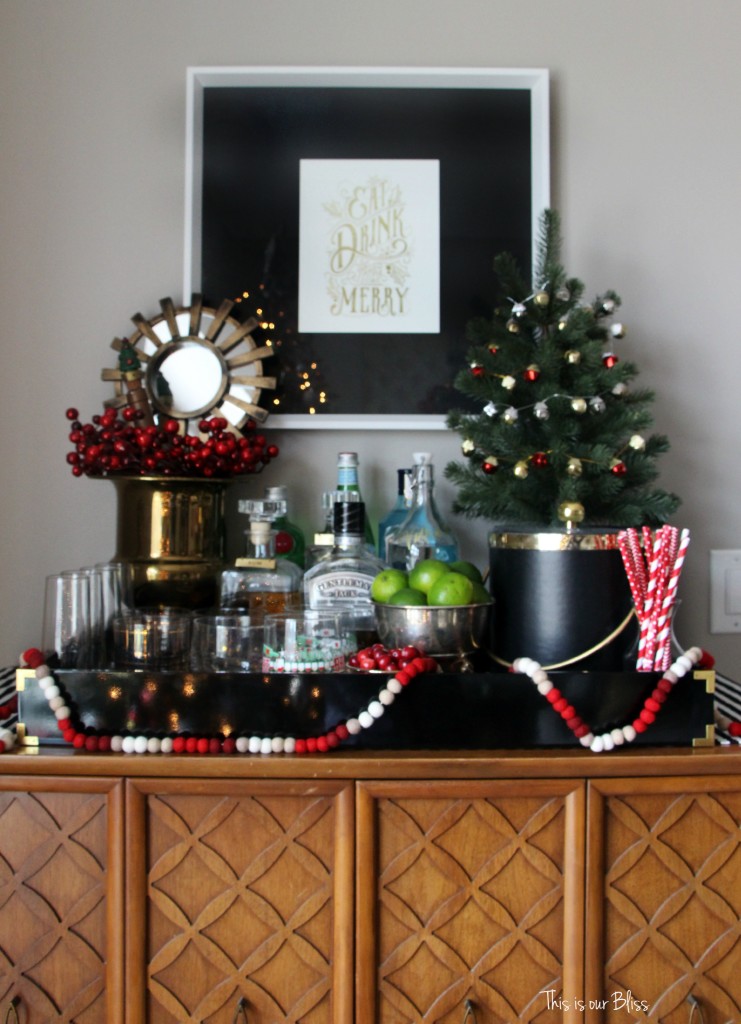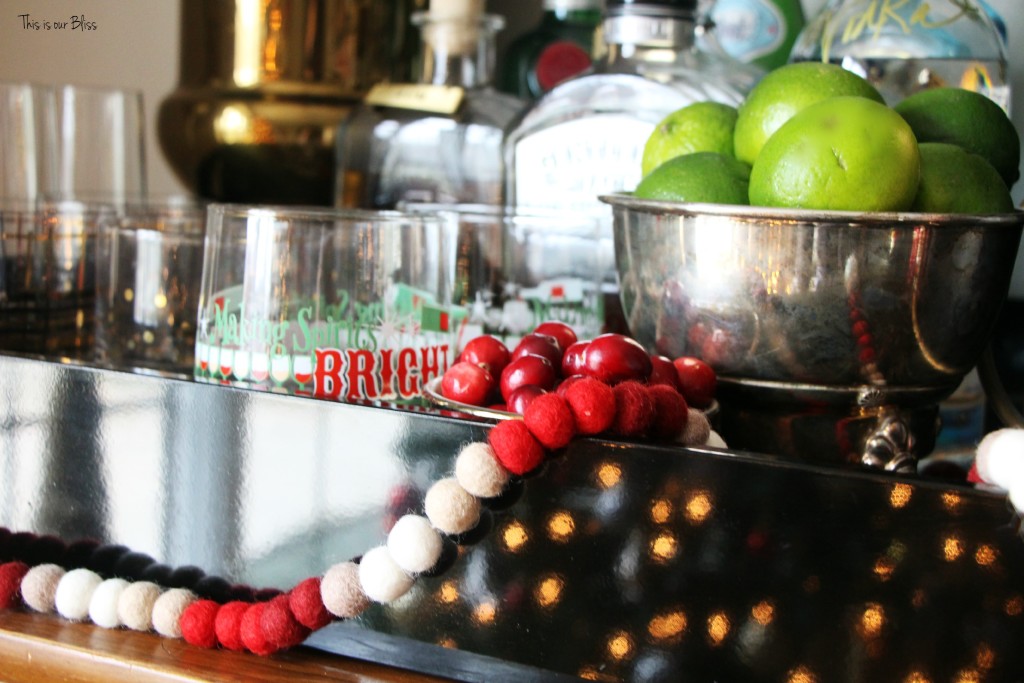 I even decked out a makeshift "bar" right in the formal living room creating easy access for holiday cocktails and mocktails when entertaining.
|| Holiday Bar ||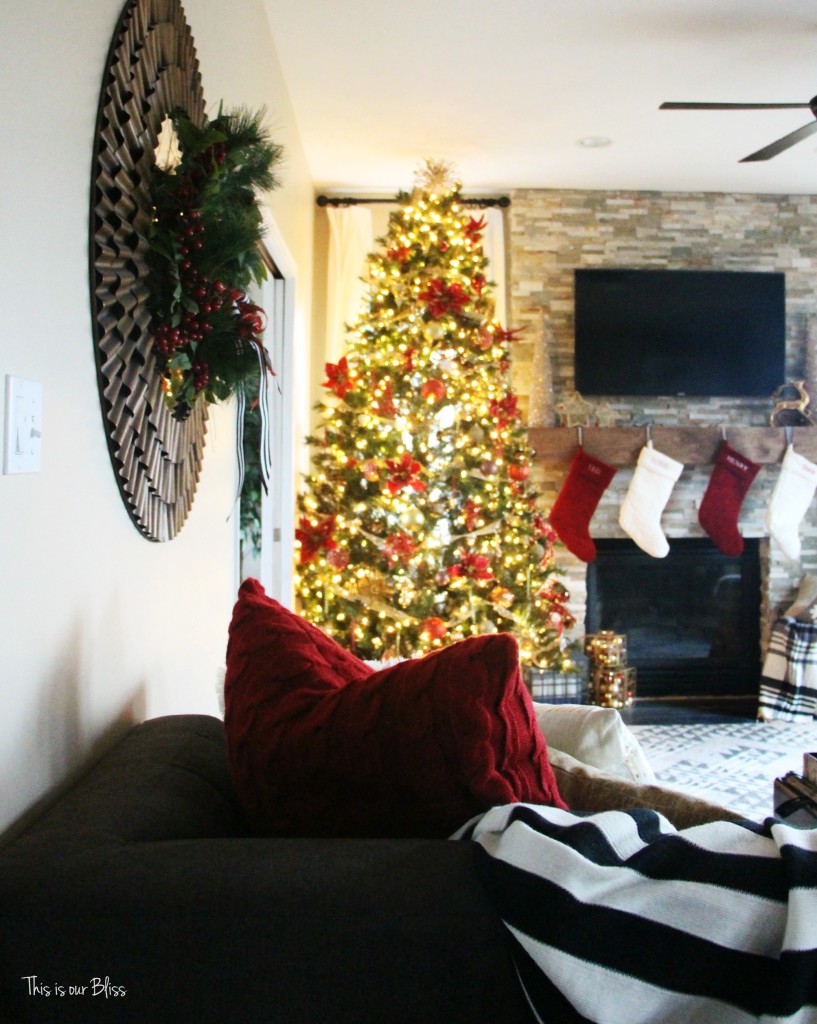 || Christmas Family Room ||
|| Christmas Tablescape ||
Did you see the black, white, gold and red throughout the home? I added in several other patterns to complement the stripes and leopard – like above, you see plaid and polkadot. I think you can mix and match to your hearts content, as long as you have a similar color palette. [You can see my guide for mixing prints here.]
And now, what to do this year?
I have a pretty great stair case and a 2-story formal living room AND a separate dining room in the new house you may have seen in the empty house tour I shared last week and ALL of those spaces are just begging to be decked out for Christmas.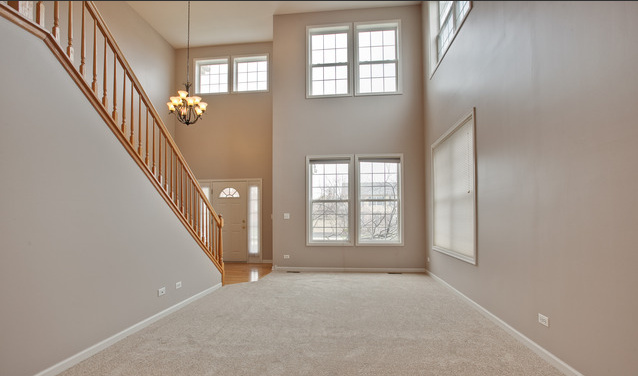 I think I envision a very large tree right in that corner over there!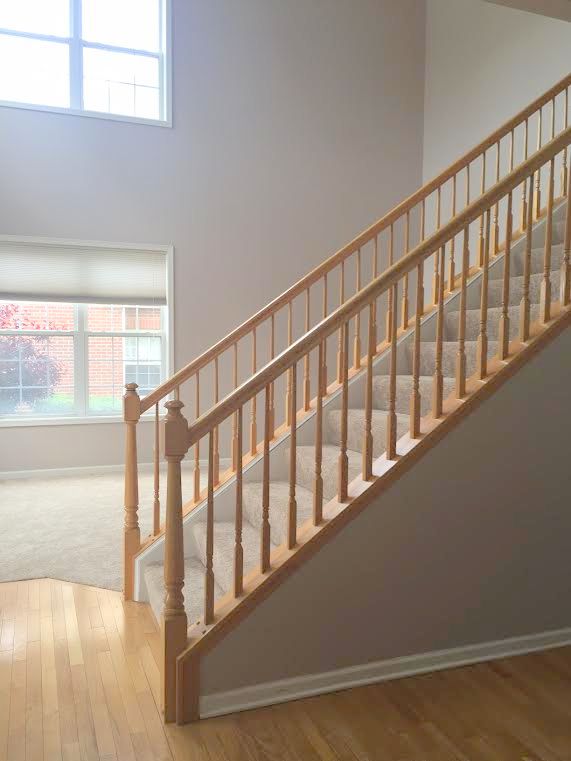 And the staircase… I can't even wait to get to work on it, too!
I think this is pretty fabulous…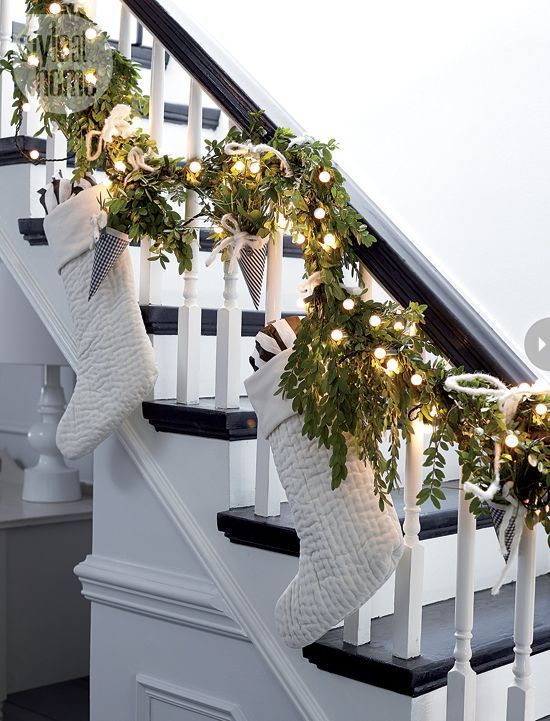 via Style at Home
And how about this one?!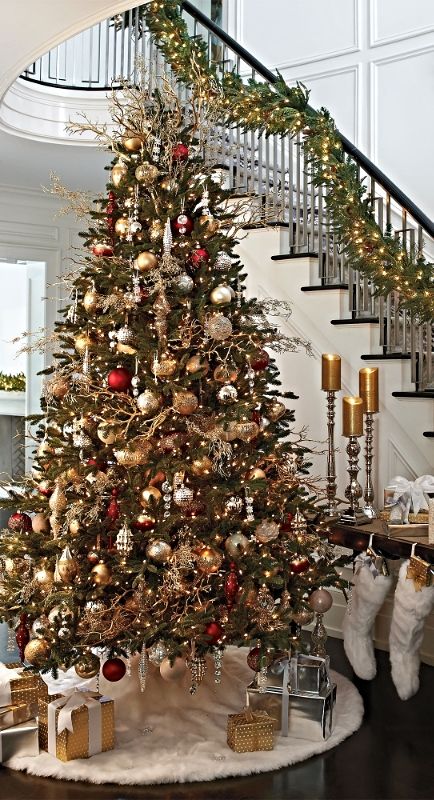 via Decoholic
Sigh. I'm already getting excited writing this post! I'm going to have to put some thought into my gameplan for Christmas 2016, but thankfully I still have plenty of time to do it!
I hope you enjoyed a little Christmas in July today and found some inspiration along the way! Be sure to check out the rest of the group's Christmas goodness, too!
Domicile 37 | This is Our Bliss | Pretty Practical Home  | Up To Date Interiors | A Designer at Home
Iris Nacole | Monica Wants It | Casa Watkins Living
You can check out the rest of my Christmas spaces & DIY projects below. Happy Christmas in July!!
Follow along on Pinterest for Christmas inspiration year round!