Sigh. Pineapples. It's no secret I'm in love with these sweet thangs. I've sprinkled them throughout our home and quite appropriately, the presence of pineapples around here has amped up for summer time. They are the perfect summer styling accessory (real or fake), a sign of welcome and a sweet treat to indulge in [natural state or in cocktail form!]. Since I'm such a fan and literally buy something "just because it's pineapple", I thought I'd round up a few of my favorite pineapple decor pieces for you.
If you haven't been spotting pretty pineapple everything when you're out and about yet, now you will. They are everywhere I turn, which is totally O-K with me.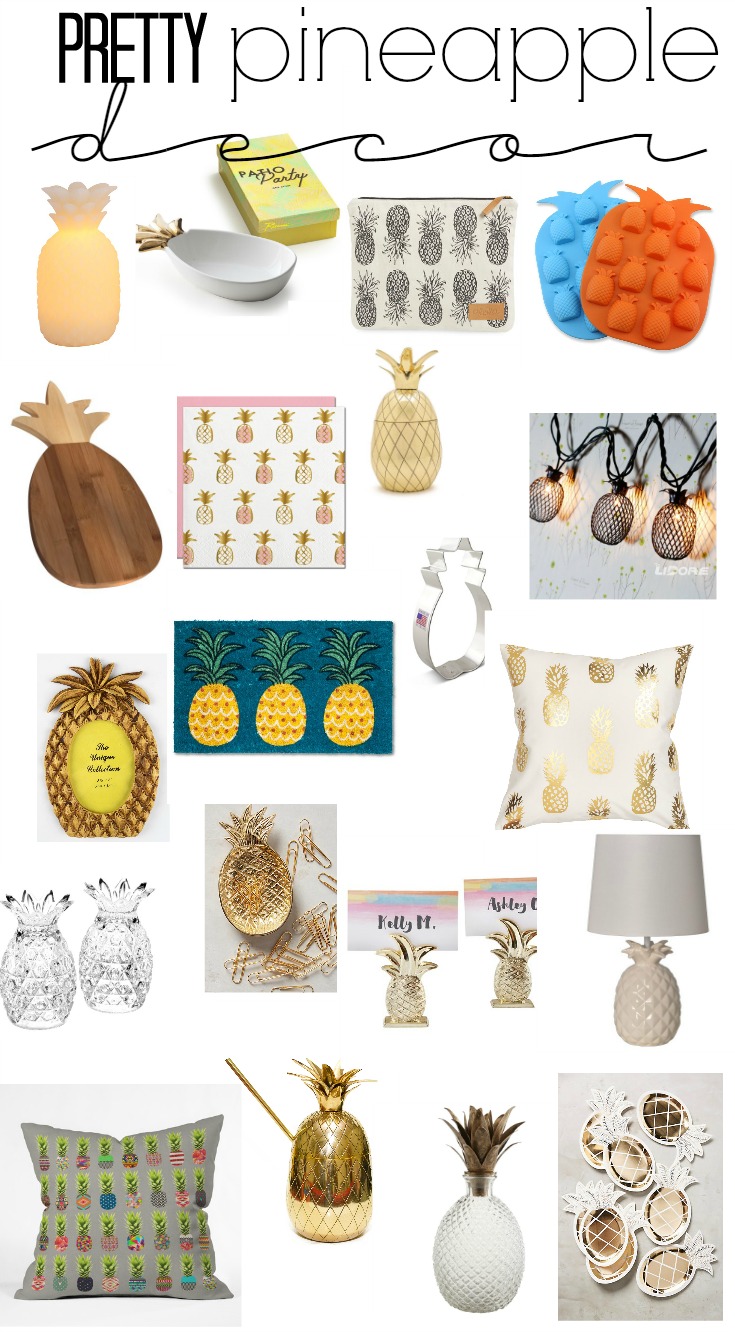 [Affiliate links are used below. If you click on the links and make a purchase, a small percentage goes back to me at no additional cost to you!]
wax lamp | clutch |  plates | trinket dish | cheese board | white lamp | placecard holders  | doormat | small frame |  tumbler w/straw |  tumbler | ice molds | cookie cutter | string lights | bamboo cutting board | salt & pepper shakers | pillow | cocktail napkins | serving dish  | pillow | kitchen towel | decanter
Aren't they just the cutest!? I couldn't help myself from scoping out seeeeveral gold piny's 😉 Good thing we have a new house to display all my [pineapple] finds in ha!
Today marks 7 weeks in our new digs and I'll be sharing some more interior pics very soon! [You may have caught a glimpse here.]
And for a look back at a few pineapple peaks from our last home, see below!
PRETTY PINEAPPLE MOMENTS
And because I just can't get enough, I recently picked up a couple rolls of some awesome pineapple wrapping paper and I've got a few ideas brewing for it!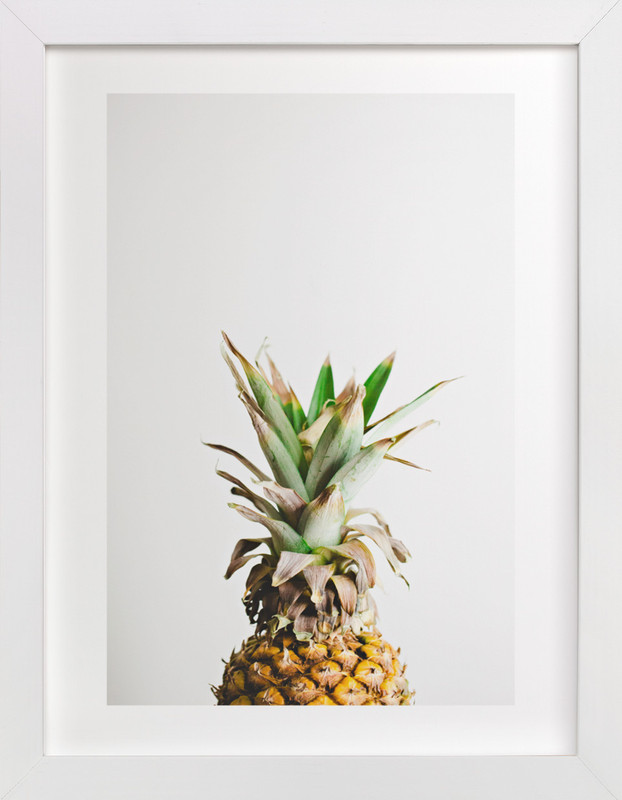 I've also had my eyes on this quirky pineapple print for awhile now, but haven't quite pulled the trigger!
Do you have a slight obsession with everything _____? Pineapples, word art and the #"4″ are mine!
The biggest's new room [AKA big boy room] is in full swing and I've been working on a design board to share my inspiration and direction with you. Be on the lookout!
Have a great day!