Good morning! It's hard to believe that January is half over and what's even more difficult for me to grasp is the fact that our playroom is supposed to be done in 2 weeks AHHH! Nothin' like a deadline to kick you into high gear! Having a hard end-date assigned to a project is one of the main reasons I enjoy participating in these types of challenges. Without a deadline, projects can go on and on over the course of a year or more and not just that, but the cost of the project tends to be never-ending as well. You're never truly "finished" so the ideas keep coming and more and more items are purchased. So, working on our Stylish and Bold Modern Playroom for the 4 week New Year, New Room Refresh Challenge hosted by Casa Watkins Living can feel slightly overwhelming, but it's also a breath of fresh air at the same time. One more room almost checked off the new house projects list!
Today is week 2, so I'm going to share a few sneak peeks of where we're currently at with the playroom. It's essentially a progress post today, which I'm thankful for because I have been under the weather the last 3 days and pulling together much more than several photos of what the playroom currently looks like, would've seemed so far out of my reach! While, it's not the most exhilarating post that ever was, I personally, am starting to feel giddy about how far we've come and what finishing touches I get to start working on soon!
Let's check it out…
Remember the before pics from last week?
After tackling these newly slashed items below…
THE PLAYROOM CHECKLIST
clean out toys to toss or donate [broken, missing pieces, no longer interested, outgrown, unused, etc.]
remove furniture [will probably have a use for them in the basement]
get new window coverings
lengthen existing curtain panels
buy wall storage unit
attach unit to wall to create "built-in" storage system
get rug
get couch
decide on coffee table / play table
order light and find lamps [not sure about lamp situation yet]
replace ceiling fixture [quickly!!]
purchase bookshelves
find new storage bins
come up with new labels
find art
determine other organizational / toy storage pieces for the walls
styling accessories
feature wall / accent wall?
DIY art
Misc. DIY projects:
___________________
___________________
___________________
…here is where we are today!…
I am amazed by what was accomplished over the weekend and it wouldn't have been possible without the help of T and his dad. They hung the light fixture, put the storage pieces together and then mounted them to the wall. The rug also happened to get delivered just before the weekend, so after we were done working on the all unit, we rolled the new rug out and the boys instantly dumped their toy bins out and began playing! Saturday was SUCH a productive day!
Each individual unit is mounted on a suspension rail like the one you see below. When we were at IKEA determining which pieces / system we wanted to use in the playroom, we saw a display of the BESTA system where the bottom units were floating on the wall. I thought, "This is GENIUS!" Not only can we fully utilize all of the shelving units that stack on the wall, but we can also use the floor space underneath the bottom unit for additional storage.
Aside from putting the toys, games, puzzles, etc. in the unit, I still have to add a shelf to each cube and then the bottom unit is going to be enclosed with doors. We bought the doors, but didn't realize that the hinges were sold separately, so it looks like I will be making another IKEA run again in the next few days for the door hardware. Other than that, I'm going to be chipping away at the remaining items on the checklist. Wish me luck!
If you missed Week 1 last week, you can get caught up here or click the mood board below!
Before you leave, be sure to check out the rest of these fabulously talented ladies' week 2 progress posts below! I can't wait to head over myself to see what amazing things they've accomplished since last week!
Casa Watkins Living // A Designer At Home // Bigger Than The Three Of Us // Domicile 37 // Fresh Crush // Iris Nacole // Monica Wants It // Pocketful of Posies // Seeking Lavender Lane // Sharon Joyce Interiors // This Is Our Bliss // Up To Date Interiors // Vintage Romance Style
A big thank you to the New Year, New Room Refresh Challenge Sponsors!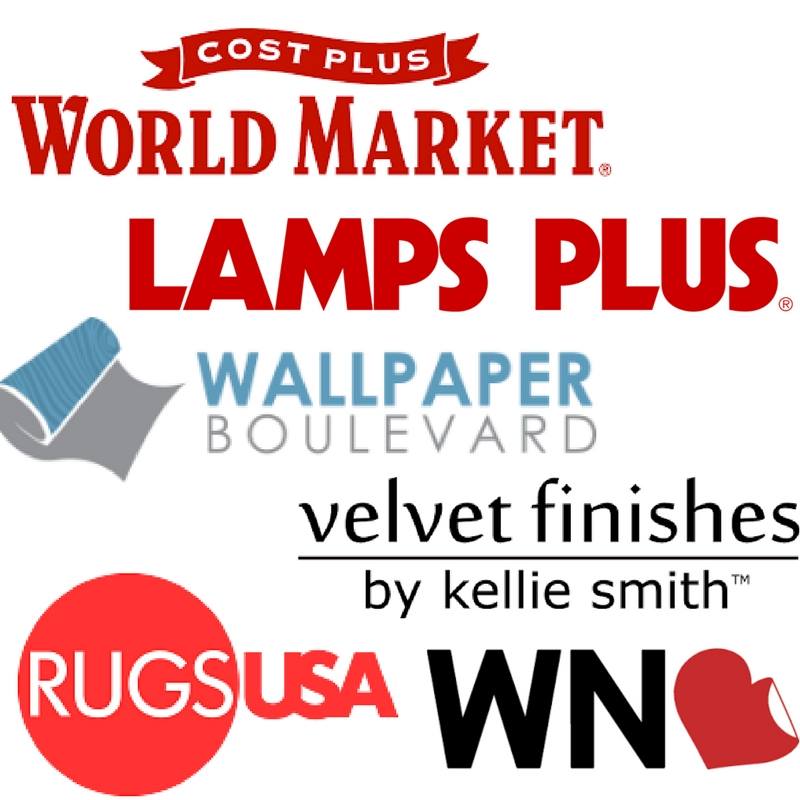 [*Affiliate links were used below.]
World Market | Lamps Plus | Wallpaper Boulevard | Velvet Finishes | RugsUSA | Walls Need Love
I'll be back Friday [if not before] with some organizational tips to help you get going with your own projects this year!
Raise your hand if you have a slew of them like me! What are you working on?
Thanks for reading and have a wonderful day!!