Hello and welcome to This is our Bliss! I'm so happy you're here!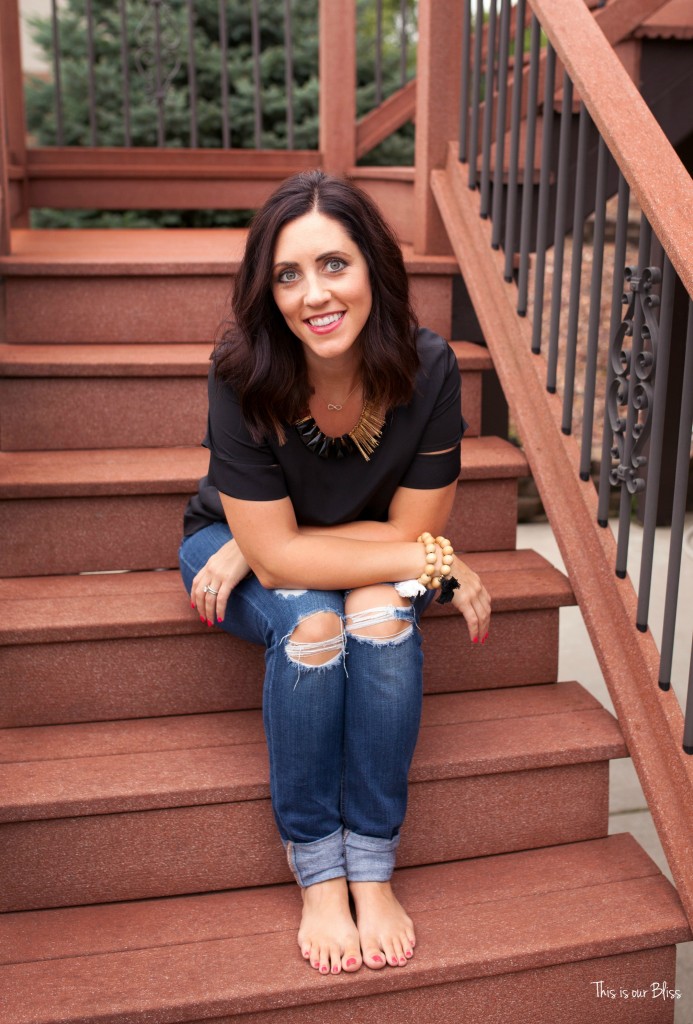 My name is Rachael and I'm a boy mom of three, interior decorator and blogger.
Here on the blog, I share interior styling tips and tricks, home décor ideas and inspiration, as well as simple, inexpensive DIY tutorials to help you create a
blissful, stylish home that looks and feels like YOU.
I'm originally an Iowa girl currently living in the northern suburbs of Chicago, where I share a home with husband and our 3 boys. We had our 3rd little guy last Summer.
You can meet him here and see his nursery here!
Life around here is fun [and crazy], but this busy life is what I love most and feel so fortunate to have.
In March of 2014, I decided to take the plunge and start a simple blog to share my passion for home decor, interior styling and a few DIY projects here and there. It seems as if the house is always in project mode, but I wouldn't have it any other way. Its a condition/addiction/obsession, however you'd like to classify it!
Some of my very favorite things are…
… blogging, decorating, crafting, pinning, anything in or on a tortilla, all sauces and dips, coffee with lots of creamer, red wine, dark chocolate, HGTV & Netflix, lazy weekends, date nights, traveling to Arizona, gallery walls, bold black, white and gold design, mixing patterns, throw pillows, a clean kitchen, a well-made bed, a bold lipstick and all things leopard.
When it comes to my clothing style, I love casual, chic with a little edge. In fact I have an entire style series dedicated to sharing casual and chic outfit inspiration! You will probably find me wearing black – it's either the color of my top or the color of the pants of my mom uniform. You all know what I'm talking about. 😉
For more on my style, you can check out all of my outfit posts for more on what I've been wearing and loving lately!
I truly hope you'll hang around here a bit longer, get to know me more, get caught up on some posts [I can't promise ALL of the oldies are goodies…we all have our early blogging pasts ;)] and sign up to stay up-to-date on everything new going on around our blissful abode.
Check out my project gallery, Room Reveals and latest posts here!
Have an awesome day and thanks for stopping over!