Progress has been made and very little money has been spent. Both are key for this $100 Room Challenge given that the Reveal is next week already! If you're popping in today for the first time, then I'll tell you that I decided to jump in and give our Basement Guestroom a quick and inexpensive makeover this month. The space is one of those rooms in the house that was clean and livable, but was pretty boring and not all that "guest-worthy" if you know what I mean! Come take a look and see my Basement Guestroom Update for Week 3 of the $100 Room Challenge!
My apologies, but I'm only going to give you a few teasers…
The dresser is fully painted with new knobs on!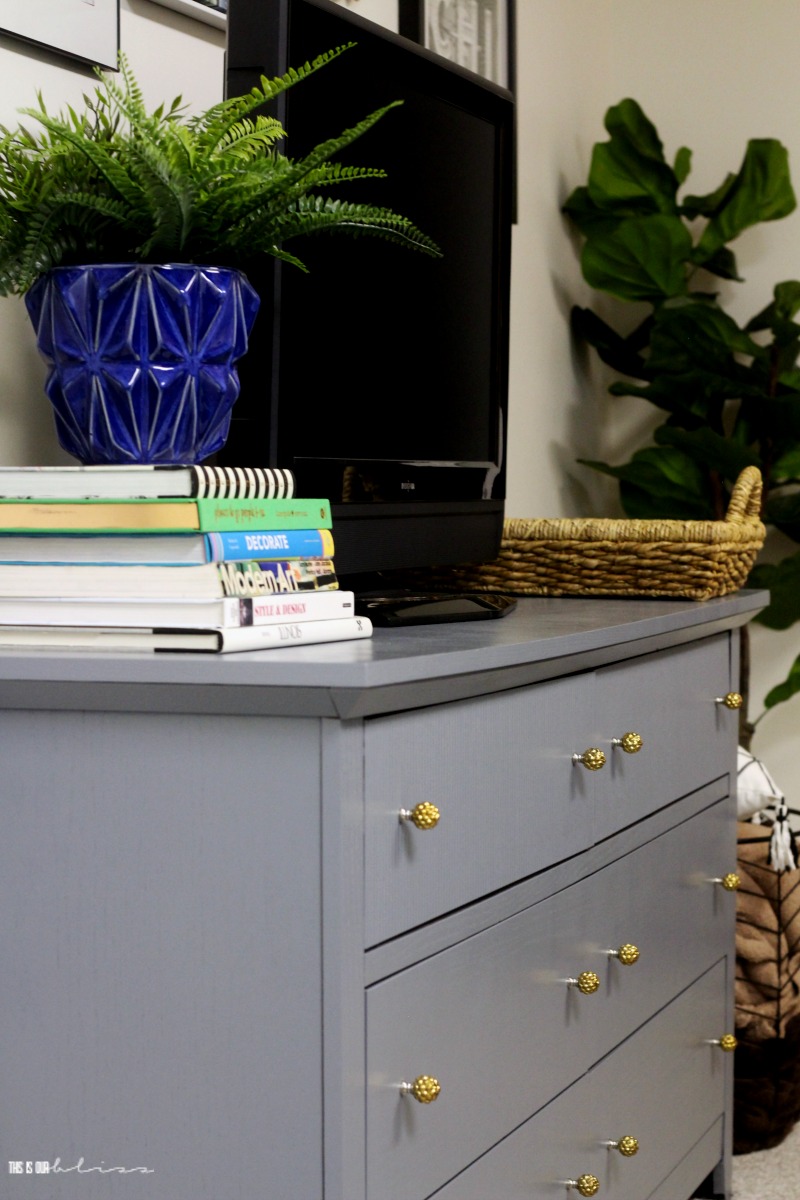 And I decided to go big and hang a bold and fun gallery wall around the TV and dresser!
The land of Etsy is a land that I keep getting sucked into, but have found some of the coolest printable art while in it! I'll be sharing the pieces that I end up putting on the wall next week, because, well, I've already switched out a couple since taking these pictures. Plus you'll notice a few frames are empty! I'll share the digital art prints with you next week once my indecisiveness has subsided 😉
Here is where we're at with the checklist so far:
Take pegboard down
purge & declutter
sell armoire or find a new spot for it
patch & paint walls
find new lamps
new curtain panels on the small window
bedding/pillows
add a headboard
luggage rack?
move sofa down or find bench
rug
mount TV?
dresser makeover
TV gallery wall – almost done!
style and decorate

wall decor – almost done!
over the bed art / mirror
nightstand styling
dresser styling
And another sneak peek of that black and gold art I teased you with last week!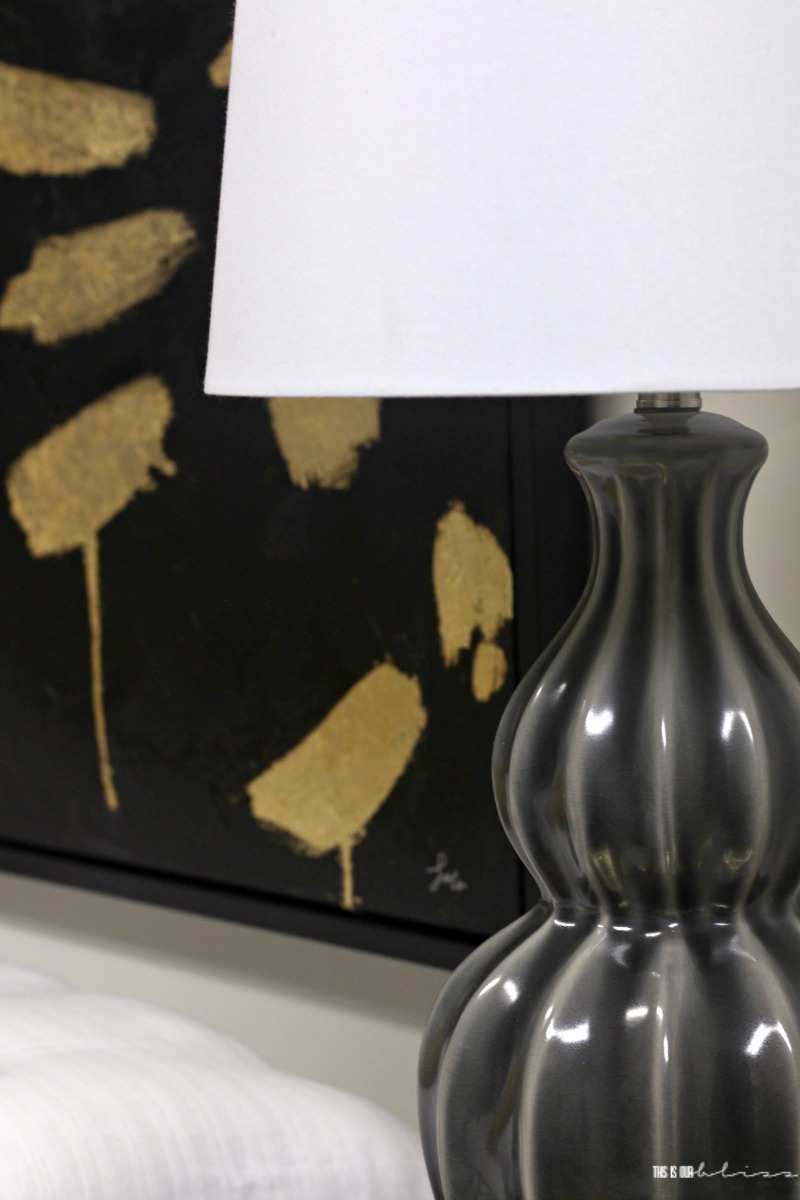 Can you tell where it's hanging?!
Now, make sure you take a look at the rest of the Week 3 updates from my fellow bloggers! I am SO excited to see where everyone lands next week!

If you need to get caught up on my $100 Room Challenge, see below!:
Week 1 | Before Photos + Mood Board
Week 2 | Random Updates
Week 3 | Dresser & Gallery Wall Sneak Peek
Week 4 | The Reveal