Well hello there! I know you haven't heard from me for a week since my very first post in the New Year, New Room Refresh Challenge hosted by Casa Watkins Living, but that's pretty much all that's been going on around here lately anyways! Plus the boys just went back to school yesterday, thanks goodness! Last week, I introduced our kitchen revamp project and shared the before photos and my mood board. Well, since we are hiring out the majority of the work and no one has well, uh, started working yet, I don't have a true update to share. So today I thought I would bring you a dose of the inspiration I've been feeding off of for what feels like years!
I've been wanting a white kitchen since our last home, but when we first toured this house, I knew the kitchen was a non-negotiable future project if we bought it. It'll be two years in our home this June and I'm happy to report this project is finally underway!!
Here are the fabulous inspiration photos I'm currently drooling over…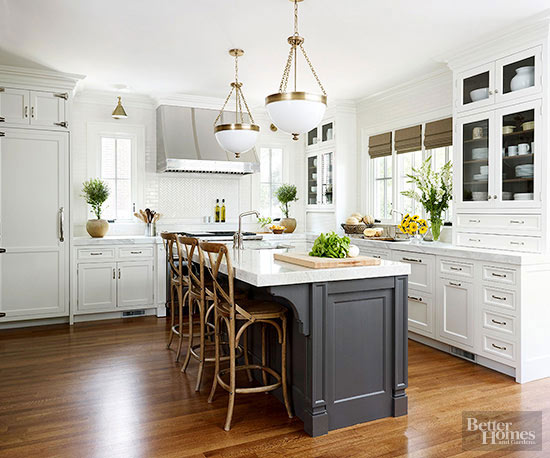 You guys, I can't even with those pictures! How good were these inspiring white kitchens?!
If our kitchen turns out to be even a fraction as beautiful as any of them, I would say our kitchen revamp was a success! The gorgeous lighting, fresh white cabinets and even a two-toned look with a contrasting kitchen island might be in the cards for us. The painting is slated to begin later this week and I'm as giddy as a little girl on Christmas morning. Although I'm not doing the painting myself, I'll be taking lots of progress photos of the cabinet painting process. Stay tuned!!
Since I didn't share much of an update, you'll absolutely want to check out the other ladies' spaces to see what their week 2 posts are all about! I'm sure many of them are much further than me over here!!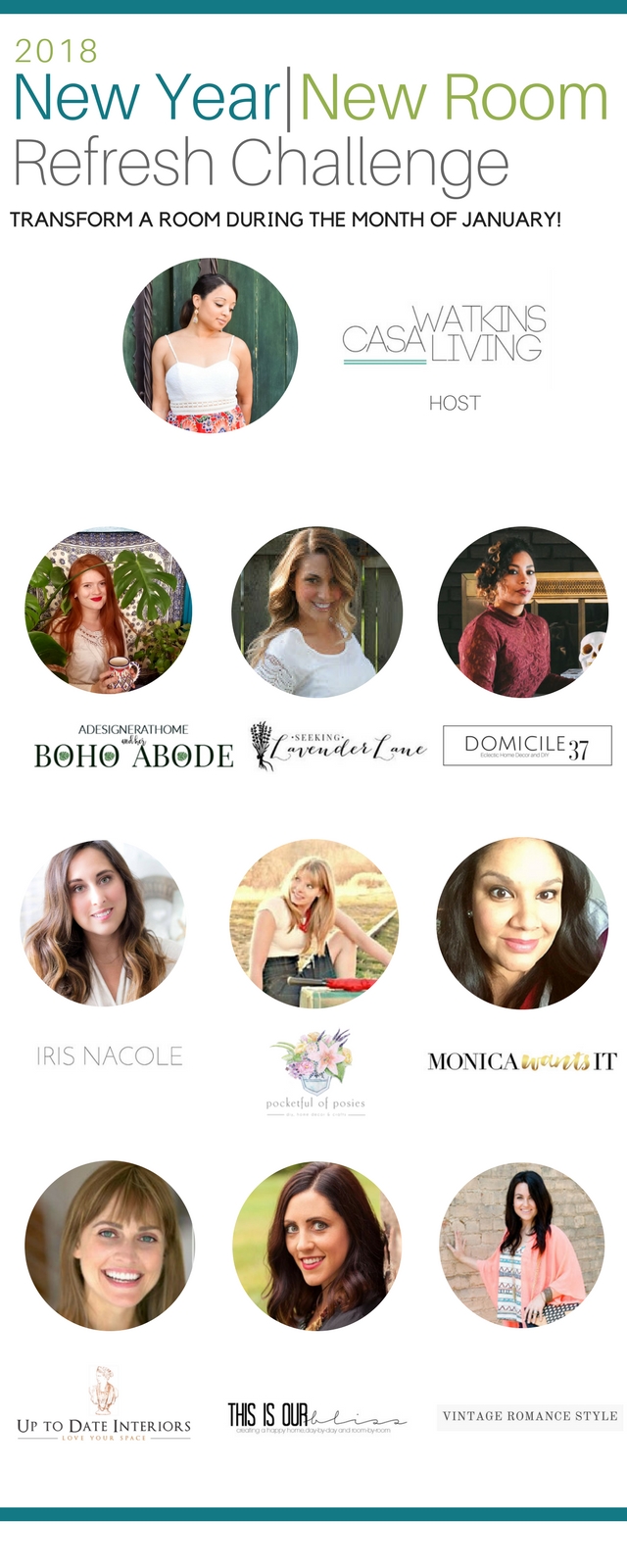 Casa Watkins Living // A Designer At Home // Seeking Lavender Lane // Domicile 37 // Iris Nacole // Pocketful of Posies // Monica Wants It // Up to Date Interiors // This Is Our Bliss // Vintage Romance Style
Working on a space refresh of your own this month? Then join us by linking up your projects below! We can't wait to see what you're working on!
And a huge thank you to our official sponsors of the 2018 New Year, New Room Challenge:
Lamps Plus | Wallpaper Boulevard | Rugs USA | Velvet Finishes | Smith Honig | Liberty Hardware
Thanks for hanging out with me today! I'm working on a 2017 recap post + a peek at upcoming 2018 projects and hope to have it published soon! Either way you can count on another NYNR update next Tuesday. I'll be back in the blogging groove soon [I hope!]. Have a great day, friends!!
Stay up-to-date on the entire New Year, New Room Refresh Challenge below:
Week #1 | The Before + Kitchen Mood Board
Week #2 | 9 Fresh & Inspiring White Kitchens
Week #3 | Progress Update + How I Chose my Kitchen Cabinet Paint Color
Week #4 | 11 Gorgeous Kitchen Pendant Lighting Options
Week #5 | Kitchen Progress Update + DIY No-Sew Window Valence
Week #6 | Bright, White & Bold Kitchen Revamp Reveal Part 1