Hey there! I know we're all in the middle of the holiday hustle and since the final countdown is on, I'm getting ready to sign off from the blog for a bit to enjoy Christmas with our families! Before I go, I wanted to share one final look back at our house all dolled up for the holidays this year. If missed any of my posts this season, you can find the links to everything right here in this one! My Full Christmas Home Tour 2018 Recap.
We started the year off in 2018 with a Kitchen Revamp for the New Year, New Room Refresh Challenge and went bold with our green kitchen island. I thought I'd embrace the green and carry it through the Family Room and Dining Room as the main color for all of the Christmas Decor. It started with the island, then I found hunter green stockings and then cloth napkins in the same color. I just went with it!
I also finally styled my first Hot Cocoa Bar this season. It was something I'd wanted to set-up for the boys for years and it will probably stay up through January or February. Sledding and hot cocoa go hand-in-hand in our house and since we live in Chicagoland we know there'll probably be snow into April ha!!
And although our littlest guy can't indulge in the cocoa and candy just yet, I gave his digs the most minor holiday update, but cute nonetheless. Mainly because he's in the photo I shared on Instagram. Keep on reading to see the highlights from each room's tour with links to see the full space and sources!
FULL CHRISTMAS TOUR 2018 RECAP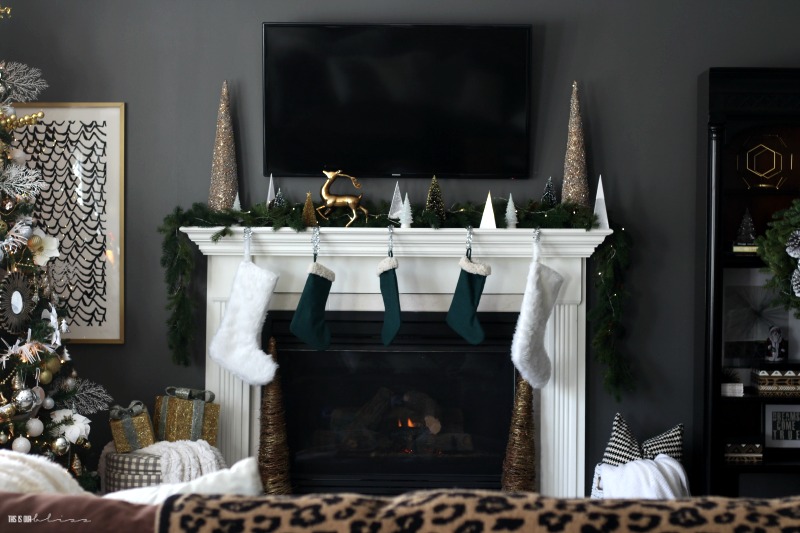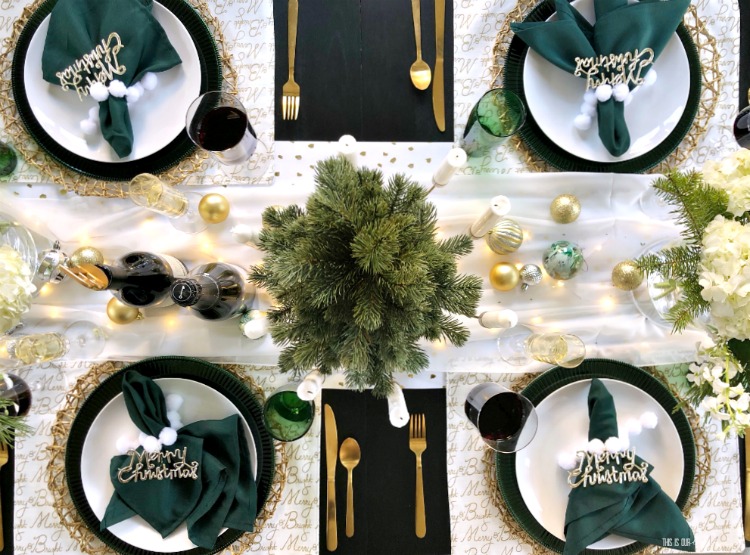 AND A LITTLE CHRISTMAS IN THE NURSERY
There it all is! Our home in all of it's green and gold Christmas glory! We did put a 2nd tree up in our Living Room again, but it was sort of my wrapping room this year, so I didn't share any of it. The tree resembled the Family Room tree and the neutral and metallic tree from a couple year's ago.
If you're looking for anymore Christmas decorating inspo for this year still or next, here are some of my Christmas posts from years' past:
I hope you all have a wonderful holiday and that you're able to take some time to truly relax and enjoy time with loved ones. This time of year is always the busiest and usually most stressful, so I really try to take a step back and count my blessings. All of the stress is usually just about "stuff" and "things", but spending quality time with family and friends during the most wonderful time of the year is what it's all about! This next week will be my time to just be with my people!
I might be back with a post before year-end and if you have questions or need anything at all, leave me a comment or send me an email and I'll get back to you as soon as I can.
Thanks for all of your love and support this year! I'm already getting anxious for a couple new projects coming soon and absolutely can't wait to tell you all about them!! But first, Christmas!!!